#ThereStartsHere Winner May 2022
Our brand motto #ThereStartsHere encapsulates the idea that everyone's travel experiences are different and unique. East Coast Car Rentals wants to showcase the photos, stories, and memories created by each of our renters to show that we value all of our customers' individual experiences. We're here to help you plan your vacation and see the best of Australia. Whether you're booking a car rental in Adelaide or Cairns, we can help you see the best of what this country has to offer.
The Winner of our #ThereStartsHere Photo contest for the month of May is Jackson! Jackson booked a car hire in Adelaide to get out of the city and experience the local environment in South Australia as he considers making Adelaide his home. Home to Australia's flourishing food and wine culture – South Australia is boasting in word class wineries, eateries, and cafes, that help provide a 'big city' feel all tucked in Adelaide's small but mighty CBD. You really can't go wrong here with great food, breath taking coast lines, and so much more.
With an Adelaide car rental you're given all the access you need to get the most out of your trip here in South Australia. Roughly a 3.5 Hour drive South in a car hire from Adelaide is Kangaroo Island, a top destination for all visitors that make their way to Adelaide. The neighboring South Australian Island is accessible via the SeaLink Ferry through Cape Jervis. No need to worry either – you can take your car hire from Adelaide right across ferry, so you've got your wheels once you have arrived at the other side. If you are planning on visit Kangaroo Island while you're here make sure you've planned ahead as the ferry can book up, and there's no fun in that.
Once you've made it to the other side after a short and scenic 45 Minute cruise on the ferry you'll arrive at Penneshaw Beach. Penneshaw is the most populated area on Kangaroo Island and the only port. It's a good idea to grab snacks or petrol here before you explore the island. As you leave Penneshaw to enjoy the scenic drives in your Adelaide car hire you're immediately invited to experience the glorious landscapes that Kangaroo Island offers. With popular tourist destinations just a 25 Minute drive down the road in your Adelaide car rental you're treated to the rugged coastlines at Sea Dragon Rock and the panoramic views of Mount Thisby Lookout. With so much for you see around the island East Coast Car Rentals has but together a short list of the best destinations to visit.
Best Pitstops to Make on Kangaroo Island.
1: Flinders Chase National Park: Here you'll find the Remarkable Rocks and enjoy one of Australia's most iconic drives in your Adelaide Car Hire.
2: Seal Bay Conservation Park: Stunningly beautiful, Seal Bay is home to Australia's Sea Lions.
3: Vivonne Bay: Recently voted the number 1 beach in Australia – stretching 6km's the white sandy shores are post card worthy.
4: Little Sahara: From sandboarding, dune buggy, guided walks, and bike tours it's hard not to have fun visiting Little Sahara.
Make sure you take a break to eat and stretch your legs after a full day of exploring, especially before getting back on the ferry. Located on the Western shore of the Eastern Kangaroo Island Cove is a small town by the name of American River. What might not look like much, American River is home to South Australia's best oysters. The Oyster Farm is Kangaroo Island's largest commercial oyster farm, with oysters making appearances at Tasting Australia's Food Festival – they are certified fresh!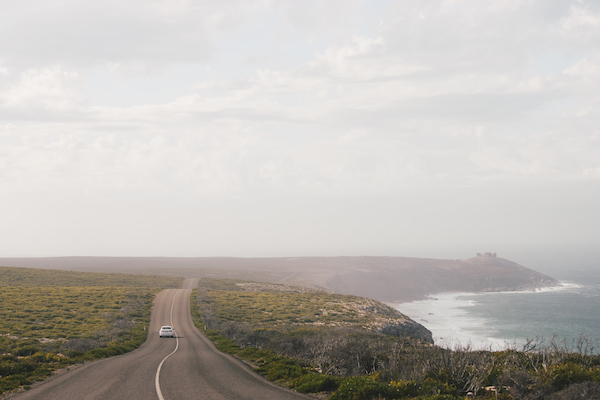 Winning Photo by: Jackson Ming taken on Kangaroo Island.
Visiting car hire Adelaide for the first time?
In previous East Coast Car Rental Blogs we've looked at all the great things you can get up to in your Adelaide car hire. Everything from evenings cruising the country side in your car hire Adelaide, visiting South Australia's Coastal towns of Port Noarlunga and Port Willunga in your Adelaide car rental.
All that and more in our "What are the best things to do around Adelaide?" blog!