Hitting the road early in our Launceston Car Hire we were heading down to Coles Bay an hour and thirty-two-minute drive filled with amazing coastal views and endless opportunities to pull over to take it all in.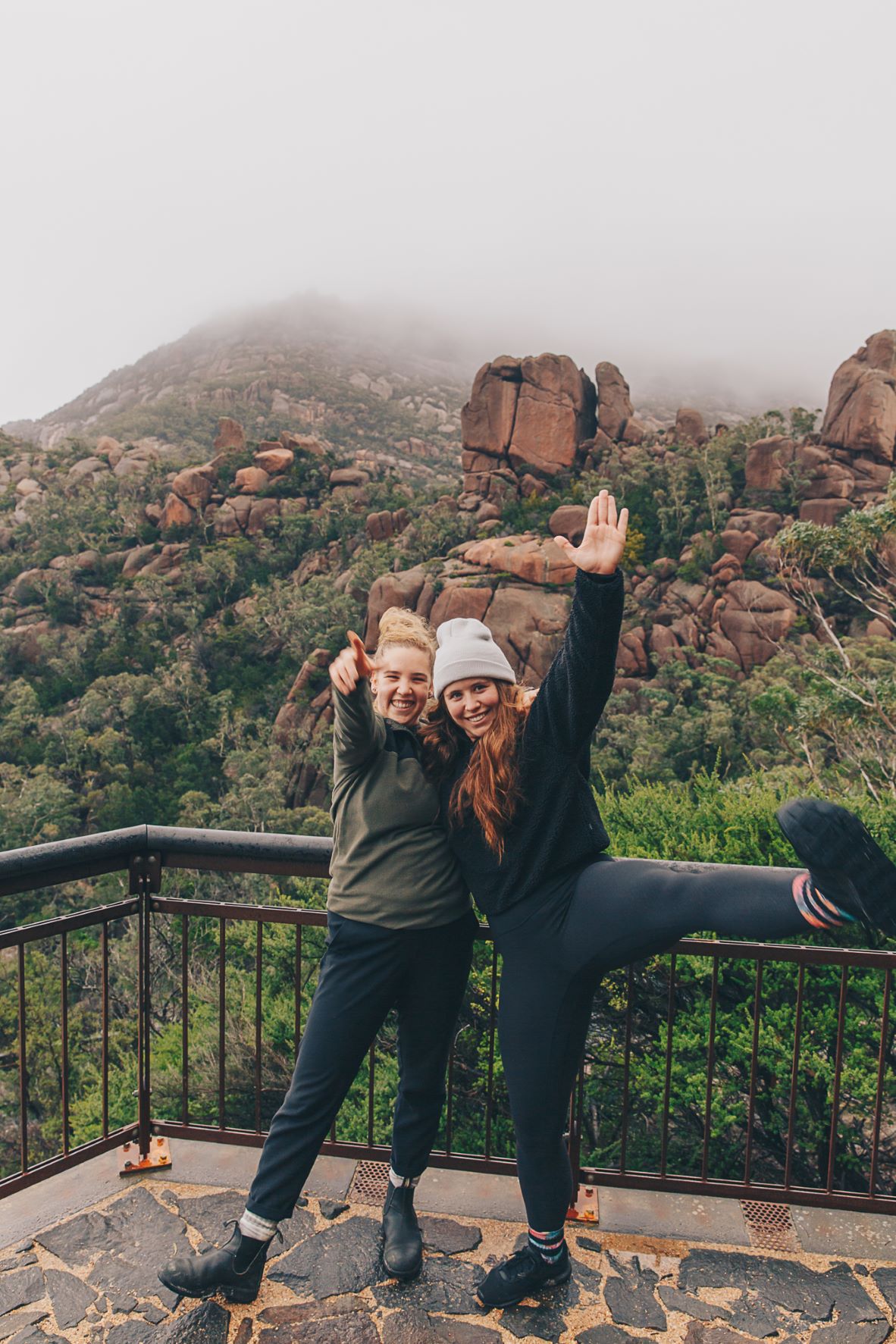 On this day the rain had been coming down like no other, so we hid away in the Geographe Restaurant and Espresso Bar to enjoy a coffee, and cozy up next to the warm pizza oven. The weather shortly cleared, and we hiked up what seemed to be a cloudy Wine glass Bay lookout, with a clear view of the bay at the top.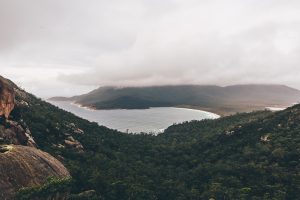 The misty and windy conditions added a very majestic feeling to the cliff sides and look out at the top. Rain or shine is a hike you MUST do in Coles Bay. The hike up to the lookout is an hour round trip and relatively easy but there are plenty of different hiking paths to choose from with different levels of difficulty.
Later that day we hopped back in our Launceston Car Rental and drove back to Bicheno, we had heard a rumor that Bicheno at dawn littered with fairy penguins. There are fairy penguin tours that you can go on, but we just headed down to the Bicheno Blowhole sat patiently waiting for them. This must be done in the dark, so bring a headlamp to assist with navigating the rocky terrain, but make sure it's off once you're situated waiting for the penguins.
Patience is key, we were about to leave and then they started coming, seeing 20-30 of them was one of the highlights of the trip, and best of all it's free. For dinner we went to the gulch for Fish and chips, the location and atmosphere of the restaurant is an experience on its own, some of the best seafood we have ever had in our life.

Day 3 Coles Bay to Port Arthur (2 Hour 50min drive)
Knowing we had a long drive, we hit the road early but the coastline to start was just too good not to stop and take it in. Feel free to grab a coffee in Swansea and make sure you stop at Kelvedon Beach. One of my favourite roadside stops along the trip, a seashell-filled beach that stretches for miles, with an old stone boat cabin giving Kelvedon a very edge-of-the-earth feeling.
We continued in our car hire Launceston and eventually stopped at The Tessellated Pavement, Devils Kitchen, and Tasman Arch before arriving at port Arthur We paid for general admission ($40) which included a walking tour and cruise through the harbor. If you are a history junky, you'll love the very informative walking tour. The brick buildings, dense forest, and grassy hillsides make for a very enjoyable walk through time. We stayed at the Porto Arthur Villas, and for the price, it was easily one of the best stays on the trip. Nested in the hillside not far from the historic site we were able to fire up the BBQ and cook a well-earned dinner after a day full of learning. All in all, Tasmania exceeded all our expectations from the amazing coastline, seafood, and history on the East Coast to the vibrant city of Hobart, and the wild wilderness, adventure on the West. Tasmania really has a little bit of everything for everyone and is a trip no matter the length would recommend time and time again. A trip of this nature would not be possible without a Launceston Car Hire. #Therestartshere.