We're all about getting you THERE. Whether it's a coastal drive along the Great Ocean Road or a trip high into the clouds of the Blue Mountains, everybody's THERE is different. Show us what your THERE is by sharing your mind-blowing Aussie road trip photos to go into the draw to win $500 each month. The most awe-inspiring, original, whacky, hilarious, astonishing, true-blue or downright spectacular travel snap wins! It could be a photo of a breathtaking sunrise over the Sydney Harbour from a hot air balloon, a dazzling pic of the Milky Way, or a random selfie with a cheeky hitchhiking Cockatoo… the THERE is up to you! So, get your creative Akubra on and start snapping now!
1. First things first, rent a car with us! You will need some wheels for that epic road trip of yours and all pro or budding photographers must have hired a car in the last three months to enter. Only one entry per rental
2. Click on the ENTER NOW button below and submit your photo along with your Rental Agreement Number and a short description (under 150 words) about your THERE STARTS HERE road trip and how you got that incredible snap. You can upload your photo from a device, or directly from Facebook or Instagram. The higher the quality the better! File sizes over 1MB and no bigger than 25MB in a JPEG or PNG format are best
3. Like and follow us on Facebook OR Instagram where we announce the winner each month!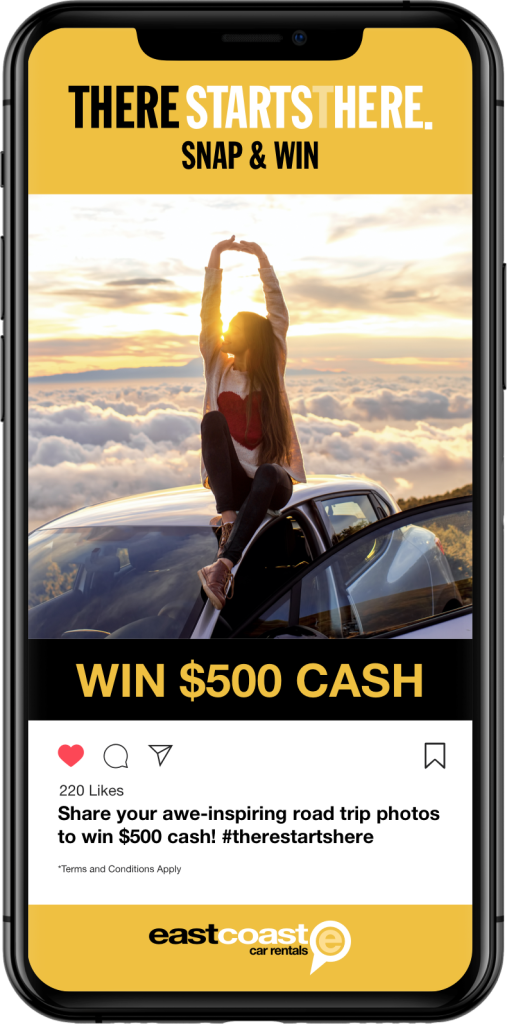 #therestartshere December 2023
There Starts Here Photo Competition December 2023
For further information please see our full Terms & Conditions.