East Coast Car Rentals Adelaide
Adelaide is quickly becoming more and more of an attraction to tourists across Australia, and round the world. But why? Adelaide is located in the heart of South Australia's pristine coastline surrounded by some of Australia's best wine regions, national parks, and marine life. This East Coast Car Rentals 'Best Of' Adelaide blog will have you adding South Australia to your bucket list – if you haven't already.
Spend a Day (or two) on Kangaroo Island, SA
Drive from Adelaide Airport Car hire: 3hours 45Minutes
Known around the world for its immaculate coastline and lush wilderness, Kangaroo Island provides the opportunity to immerse yourself in both the native wildlife, and also the diverse food and wine culture that this region has become renowned for. Just 15KM's off the coast of South Australia, it is truly a playground for nature lovers, adventure seekers, and foodies a like. Accessible by ferry (yes, you can take your Adelaide car hire across) from Cape Jervis, the third largest island off mainland Australia has over 4000 square kilometres of open landscape for exploring – it's a lot, right? Well get ready to swim with seals, enjoy coastal walks down the Vivonee Bay, explore one of Australia's greatest national parks 'Flinders Chase,' and maybe even spot a Kangaroo or two 🦘 To help, here are a few locations recommended by some of our very own Adelaide car hire renters:
Taste the world's best wine's in McLaren Vale, Barossa Valley and Adelaide Hills.
Drive from East Coast Car Rentals Adelaide: 45min to an hour depending the region you visit.
Adelaide's Wine Country is arguably the number one reason it has become such a fun and well sort after destination to visit. The variety of wine regions surrounding the city is unlike anywhere else, with the three regions of McLaren Vale, Barossa Valley and Adelaide Hills counting for the majority of South Australia's total vineyard count of 700 wineries. A haven for Australian wine lovers, these wine regions are accompanied by breath taking scenery – particularly in the autumn months. A drive through the twisting vineyard roads in your Adelaide hire car is nothing short of spectacular as the valley radiates autumn colors of yellow, red, and orange.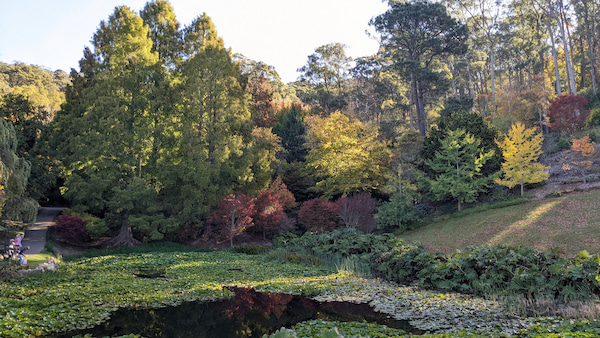 Hang out with the locals at Port Noarlunga
Drive From Adelaide Car Hire: 35minutes
A short drive down Adelaide's coastline through Glenelg and Henley beach will bring you the the small seaside village of Port Noarlunga. The iconic Port Noarlunga jetty is a perfect spot to watch the sun go down as the local fishermen spend their evenings casting away, before you head into the town's CBD for some fresh fish & chips – making for the perfect afternoon. If fishing isn't your thing, you can head out to sea to enjoy the Aquatic Trail that is part of the Port Noarlunga Reef and Encounter Marine Park. There you can embark on a self-guided dive or snorkel tour to take in all the great marine life this reef is home to. Only another 20minutes down the road in your Adelaide car hire is Port Willunga, infamously known as home to the Greece shipwreck, picturesque beaches and white sandy waters.
Find Your Way to the Worlds End
Drive From Adelaide Airport Car Hire: 2hours 16minutes.
Suiting the name, the World's End Highway is one of those – 'see it to believe it' kind of experiences. What begins as a scenic drive from Adelaide's city centre filled with trees, rolling hills, and small rural towns, is met by the immediate and drastic change of South Australia's desert plains. Though there isn't much to do once you get here the drive itself is well worth the edge-of-the-world experience. Park up your Adelaide hire car, and snap a few photos of the never ending views before you head back to the city.
Experience everything South Australia has to offer at Eyre Peninsula
Drive From Adelaide Airport Car Hire: 6hr 50minutes.
Although a little further than the other destinations on our list, the drive to Eyre Peninsula is well worth it. Home to the Australian Sea Lion who resides along the coastline, this unique destination is commonly know for it's ocean activities from swimming with sea lions, diving with sharks, or surfing the Cummings Monument – considered to be part of South Australia's 'Great Ocean Road'. BUT! There's so much more to the Eyre Peninsula, with your Adelaide rental car you can explore all the great food and wine that thrives in this are of South Australia, just make sure you head down to the local fish monger to try one of their world-famous Oysters. They are truly one of the best.
So Why Should I Visit Adelaide?
From the boasting food and wine culture, thriving wild and marine life, the take-your-breath-away landscapes, flourishing local communities, and endless opportunities for adventure seekers to get their adrenaline rush – there is really no reason why you shouldn't. South Australia and the city of Adelaide encompass everything you need and would expect for the perfect Australian road trip.