Summer is in the air and with the warmer weather comes the excitement to hit the road and explore the great New South Wales – one of Australia's best road tripping states. With an endless number of options – East Coast Car Rentals is going to lay out The Best Sydney Summer Road Trips to get you ready for the fun, adventure filled road tripping season that lies ahead.
Kangaroo Valley and Jervis Bay: 5.5Hr round trip from Sydney Airport Car Hire | Recommended Travel: 3 – 5 Days
The Kangaroo Valley is located 45 minutes inland from Jervis Bay and 2 Hours from our Sydney Airport Car Hire. Often overlooked by the neighbouring and ever so popular Blue Mountains – the Kangaroo Valley provides tourists access to great hiking trials, and the chance to kayak through one of the worlds only closed valleys.
Explore the Morton National Park, visit vineyards, taste the products of the hard working farmers at hand and relax with an afternoon yoga class – all with less tourists. Sounds great doesn't it! With a variety of Airbnb's, standard & luxury hotels, and even campsites you'll have no problem finding accommodation to suit your budget.
Next up on our Sydney Summer Road Trip we're cruising to the coast, where the whitest sand in the world resides in Jerivs Bay. The region is riddled with cafes, restaurants, and of course kilometres of breath taking coastlines that attract thousands of nature lovers every year.
To help you navigate the crowds that seek the turquoise waters of Jervis Bay during the peak seasons each year, here are some of the best Jervis Bay beaches to visit that come with a bit more privacy: Green Patch Beach, Hole in the Wall Beach, Cave Beach and Steamers Beach are just a few beaches of the beaten path that you'll find lesser crowds at.
Our favourite thing about this Sydney Summer Road Trip is the combination of the vast hinterland and beachy coastlines that are easily reached in by car rental from Sydney Airport with minimal driving – making it doable for a Sydney weekend road trip.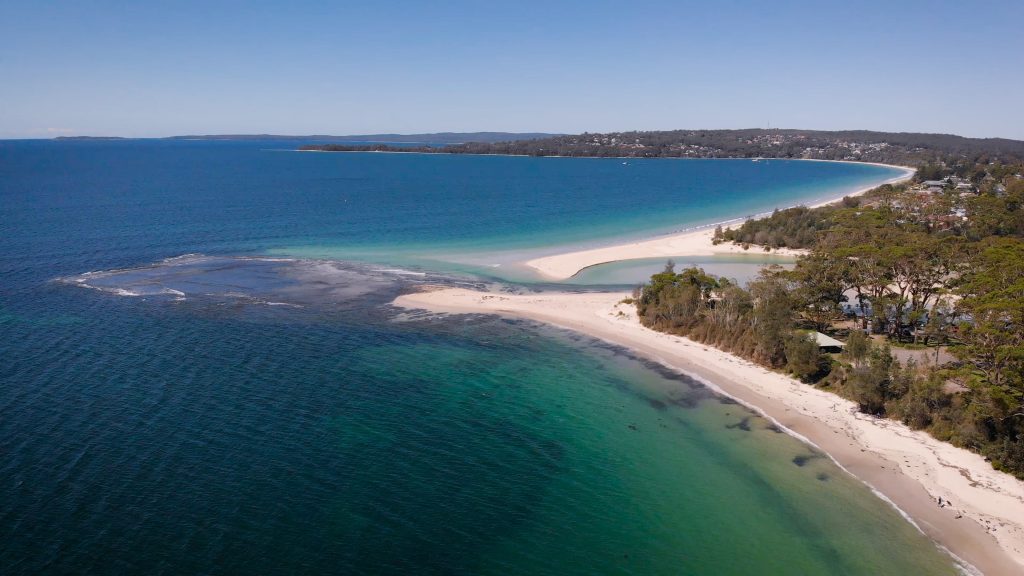 Dubbo and Hunter Valley: 11 hour round trip from Sydney Airport Car Hire | Recommended Travel: 5 – 7 Days
This is a fun one! Although a little bit longer and requiring a bit more time allocated for travel – it's well worth it. We start by headin' West, leaving Sydney airport car rental and driving through the Blue Mountains National Park – getting up early to hit the road and beat Sydney traffic gets you to the Blackheath General Store for breakfast and makes for a great way to split up our Sydney road trip drive.
Dubbo is nestled along the beautiful Macquarie River, a town that has become renowned for it's variety of outdoor attractions to occupy families on a Sydney school holiday road trip – including the infamous Dubbo Zoo, where Taronga Western Plains is home to hundreds of endangered animals.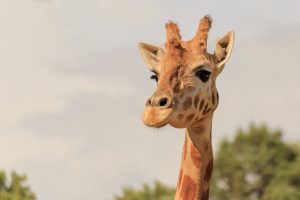 The 5 kilometer walk track allows you to get up close and personal with the animals while they roam the vast plain. Unique Dubbo holiday accommodation is available right at the Zoo, where you can wake up in the wild with Giraffes right out your front door! Being this far away from the city, the Dubbo skies at night are filled with stars, more than you could imagine – and this is just the right place for you and your Sydney road trip friends to enjoy them. The Dubbo observatory provides all the tools and information you need to view the stars and planets as you spend your night touring the sky. Bookings are recommended for access to the observatory's daily viewings.
After a few days being immersed in nature, we jump in our Sydney rental car and head back towards the the coast, but this time making our way through the Goulburn River National Park and to the Hunter Valley region to enjoy some of Australia's best wines in Sydney. Famously known for its Semillon wine variety the Hunter Valley wine region has marked it's spot on the map as a world recognized wine region.
As most of the wineries are scattered throughout the valley, its always suggested that you have a designated driver for this leg of your Sydney road trip, or even better leave your rental car at home and jump on one of the local wine tours so everyone can enjoy the fun!
Two Fat Blokes wine tour showcases the many great wineries in the region along with the food and local produce – offering single day and multiday tours they are one of the best in the area (we can vouch from first-hand experience) although they are just one of multiple to choose from.
Now, we've been up close and personal with wildlife from around the world, seen the stars like we've never seen before and wined our way through Hunter Valley – it's time to make our way back to Sydney airport as we wrap up this Sydney Summer road trip.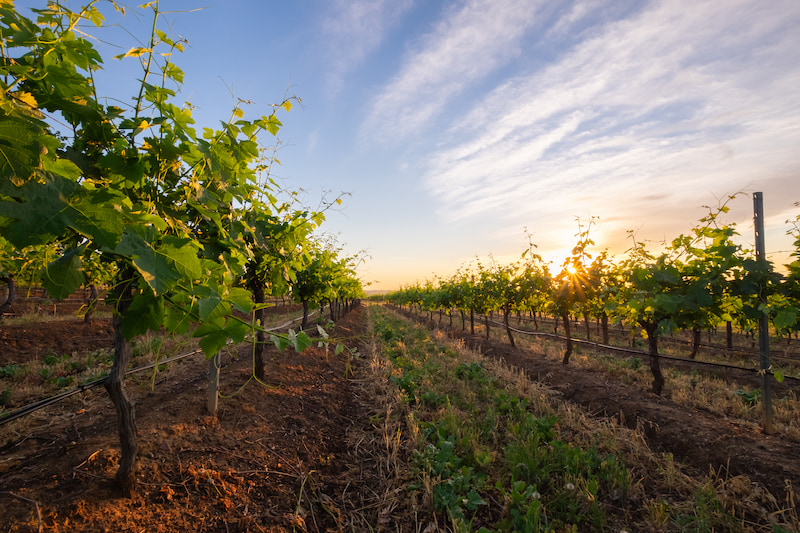 Best Stops to Make from Sydney to Byron Bay: 16hr round trip from Sydney Airport Car Hire to Byron Bay | Recommended Travel: 7 – 10 Days
Sydney Airport Car Hire to Seal Rocks
Everyone loves a little time up the coast especially during the Summer months, well worthy of a spot on this list is a Sydney road trip to Byron Bay. Definitely not close to the city so it's worth taking your time on this one, making your way up the coast veering off the M1 to enjoy the tourists routes along the way.
But what are the best stops to make from Sydney to Byron? We'll layout East Coast Car Rentals favourites to make sure your Sydney Summer road trip is the best it can be.
Leaving Sydney – we'll make it a few hours North before stopping at the coastal village of Seal Rocks. Located 30 minutes off the M1, Seal Rocks is a tucked away behind the great New South Wales Myall Lakes National Parks. The scenic drive in your hire car is dream, as it twist and turns through the forest before descending down to the coast.
As you peer over the last hill you are immediately met with a view of the ocean, coastal cliffs, and the true feeling of vacation overwhelms you. The vibe at Seal Rocks is laid back, very laid back – with only a small general store and a coffee cart you'll want to make sure you have the supplies you need to enjoy a day or two here before getting back on the highway.
Holiday accommodation here is limited so make sure you book in advance – you'll have the choice from a few AirBnb's, National Park Campgrounds and Seal Rocks Holiday Park (personal favourite) with coastal cabin accommodation that is just steps away from the beach (literally!).

After spending a few days basking in the sun with the seals at Seal Rocks, the next leg of our Sydney Summer car hire road trip takes up us the coast and inland to the small town of Bellingen. Often bypassed when driving from Sydney, Bellingen is tucked away inland roughly 45 minutes away from Coffs Harbour and is the perfect halfway point on your journey up the coast to Byron Bay.
A cruisy 3hr drive in your Sydney car rental will have you in Bellingen in no time at all. The colonial streets are filled with cafes, thrifts stores, restaurants, bakeries, and everything you can think of to spend a few relaxing days in the countryside. If you time your trip right – every third Saturday of the month Bellingen hosts community markets that bring local produce, jewellery, beverages and so much more from the surrounding area.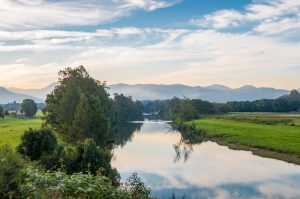 Here you can spend your days strolling the shops, exploring the nearby National Parks, sleeping in and grabbing brunch at one of the local favourite spots Hyde Café. But there is one thing here that you MUST add to your list.
Situated right next to the Bellingen River – the Promised Land might be one of Australia's best kept secrets. Only 20 minutes away from Bellingen itself the Promise Lands and Never Never Creek are as mystical as they sound. The fresh water creek twists and turns through the country side providing perfect swimming holes and picnic spots to enjoy a day out in the sun exploring this great piece of country in Australia.
After spending the day exploring the Promise Lands in your Sydney car hire – clean yourself up and head to Bellingen's Mediterranean Kitchen for your first evening out on this Sydney road trip.
Back to the coast we go! Continuing North in our Sydney car hire we make our way to the coastal town of Yamba. Located just over an hour away from Bryon Bay in your Sydney car hire, Yamba is quickly becoming Byron 2.0.
It hosts all the same beachy vibes we travel to the North Coast for but with far less crowds. As expected, there are beaches galore! Whiting Beach, Convent Beach and Turners Beach are some of the local favourites. Beaches aside, Yamba has become increasingly popular for its weekly local farmers markets running every Wednesday morning from 7AM – 11AM, it's trendy café scene: Drift, Irons and Craig, The Kiosk, and Gather are just some of our local favourites we'd recommend checking out.
If you're looking to get out of Yamba for the day, just a short 8 minute drive in your Sydney car hire north will take you to the Angourie Pools – a freshwater spring that sits right next to a fresh water pool along the ocean that's perfect for a high tide swim.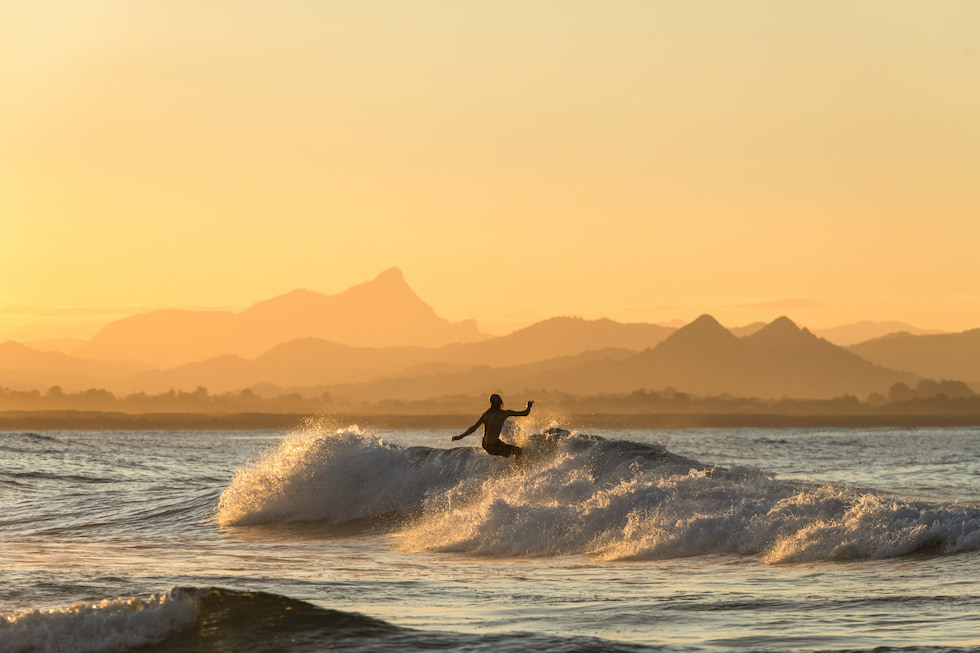 Finally, we make our way to Byron Bay. A Sydney Summer Road trip really wouldn't be complete without making your way all the way up to the infamous Northern NSW coastal town. Aside from all the great things to do in Byron that you already know about – the sunrise Cape Byron Lighthouse walk, yoga on the beach, surfing the pass, café hopping, and your shopping holiday fix… there's so much more to do in and around the coastal town.
What can often get forgotten are the towns just inland from Byron. Only 30 minutes from the coast sits the town of Mullumbimby, hidden away at the base of the hinterland hills Mullumbimby is a small culturally rich village famous for its character and nearby Crystal Castle. The Crystal Castle is a yogi's dream with daily free sound mediation and yoga classes to help you unwind.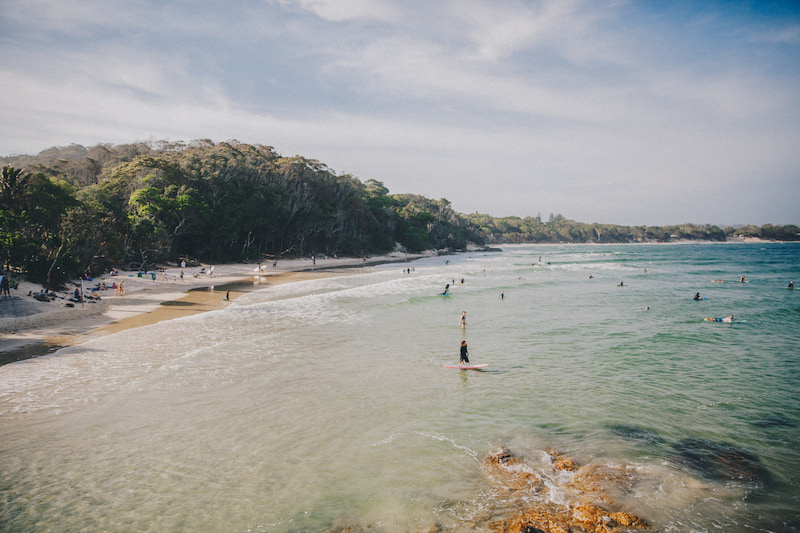 Continuing inland in your Sydney airport car hire you reach the Nightcap National Park, home to the area's iconic Protester Falls. Famously earning its name following years of protesting to stop the logging of Australian Red Cedar trees in the area by locals, travellers, and Australians around the country. The Protestor Falls trail is a breezy 2km loop that is entirely surrounded by the lush rainforests and some of Australia's tallest waterfalls, making it a great way to experience the refreshingly vibrant rainforests that populate this area of Northern NSW.
We've surfed, we've hiked, we've driven for hours – the final thing you'll want to tick off on your Sydney Summer Road trip is relax! Like really relax, by booking yourself a day at the Elements of Byron Spa. No matter what you do here, it's guaranteed you'll leave feeling refreshed, fully rejuvenated and ready to get back to the real world – after a few more days of holidaying of course.
No matter where you end up going this summer you can ensure that whenever you leave Sydney and which ever direction you plan on heading that there is a fun filled adventure waiting for you out there. Whether it's exploring the Kangaroo Valley and the Worlds Whitest Beaches, sleeping amongst the stars in Dorrigo Dubbo, wine touring through Hunter Valley, or swimming your way up the coast to New South Wales iconic coastal town of Byron Bay. You guessed it – it ALL starts, here!