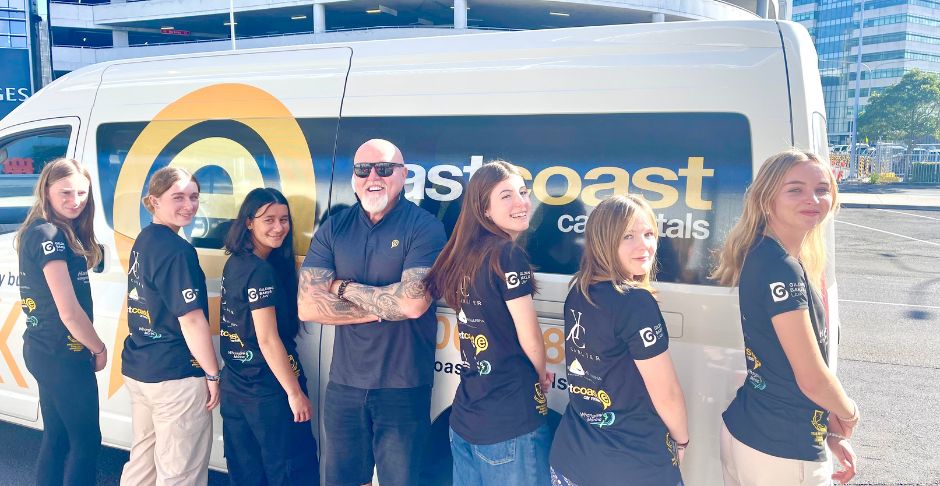 The Whangarei Girls Sailing Team recently competed in the 2023 Interdominion Team Sailing Championships, held in Sydney.
East Coast was proud to sponsor the team in helping them get to the racing venue, by providing one of our 12 seater minibuses.
Team Sailing is a huge sport for schools in both New Zealand and Australia and each year the two rival countries go head to head for the trophy to claim either the women's or open division racing outright with bragging rights for the year.
The racing was intense and challenged the girls, with the team securing fifth overall. Westlake Girls High School (NZL) took out the women's divsion with 23 wins and only 7 losses. The Whangarei Girls trained exceptionally hard leading up to the regatta and fundraised heavily to get the team across the ditch to Australia to make their mark on the competition!
The sailors from Whangarei Girls were: Ellie Petty, Riana Lane, Apikera Baker, Tessa Hayward, Aria Young, Holly Patterson, Freya Temple and Sydney Airport shuttle bus driver John (pictured above).
In the open division, Scots College 1 (AUS) took out the title with an impressive 31 wins and only 4 losses. The Interdominion Trophy was won by Australia with the results from the women's and open divisions combined.
We look forward to following the Whangarei Girls Sailing team into future competitions.
Full Results (Women's Division)
Westlake Girls (NZL)
Moreton Bay Girls (AUS)
Collegiate (AUS)
Fahan (AUS)
Whangarei Girls (NZL)
Nelson College for Girls (NZL)
Full Results (Open Division)
Scots College 1 (AUS)
Brighton Grammar (AUS)
Westlake Boys (NZL)
Auckland Combined (NZL)
St Kentigern College? (NZL)
Scots College 2 (AUS)
Pictured below; sailing on the Sydney harbour during the Interdominion Sailing Championships – Whangarei Girls Sailing team in boats with the yellow sails.