Hidden away in Southern Australia, Adelaide is the perfect place to visit for a long weekend or extended holiday. Adelaide right now is all about café hopping, late morning brunches, and sipping some of Australia's best wines. Pack something warm and cosy as the days are still a little cooler, but do not forget your best wine tasting outfit!
Is 3 days long enough in Adelaide?
Of course! One might say 3 days in Adelaide is the perfect amount of time to squeeze in everything that is so great about the Southern Australia City, and hey, you can always get a taste and come back for more! This East Coast Car Rentals Road Trip Blog will lay out the Perfect 3 Day Adelaide Itinerary from exploring the city's CBD, heading to the culture filled Adelaide Hills, and an Adelaide Road trip would not be complete without a few wineries.
Day 1: Explore Adelaide's Fun-Filled City Centre
It's day 1 and you're ready to set out for a fun-filled day exploring Adelaide's city centre. But first, coffee – and maybe some breakfast too.
One of East Coast Car Rental's personal favourites – conveniently located on Pulteney St in the heart of the city is Café Luna. Luna is known for its fantastic coffee, fresh baked bread, hand crafted pastries, and homestyle brunch. Best enjoyed sitting in for a heart-warming feed (you need to try the Shashuka!) and grabbing a second takeaway coffee as you head out to explore the city.
Once you are fueled up and ready to go, we are going to make our way through the Adelaide Street Art Trail. Adelaide's street art is the best representation of the city's diverse cultures from around the world. With over 110 pieces of street art completed by a variety of artist you could spend your day explore the streets and alleyways to find all the hidden pieces throughout the city. This interactive map from Adelaide Economic Development Agency will be your greatest tool throughout the day. If street art isn't your thing there are a variety of other self-guided walking tours you can embark on to explore the city.
After a full day on our feet, it is time to grab something to eat – now there are no shortage of options here in Adelaide, so we'll help you narrow it down. Make your way over to Adelaide's Central Markets *fun fact* these markets are the largest covered markets in the Southern Hemisphere and here you can find Adelaide's best vendors. Enjoy all the tastes of South Australia in one central location, these markets are perfect for grabbing a few small bites, or even some ingredients to cook your own meal back at your Airbnb. Regardless of what tickles your fancy, will not be disappointed.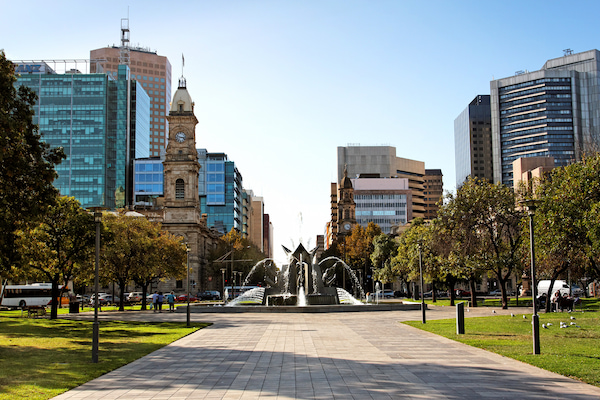 Day 2: Wine Not – Let's head to McLaren Vale
Drive From Adelaide Airport Car Hire: 30 Minutes.
Day 2! Time to put on your fancy clothes, grab your round brimmed hat, and head out the door to explore one of greatest wine and food regions of Australia. McLaren Vale is only a 30-minute drive south of the city in your Adelaide rental car. With nearly 50 diverse wine varieties grown and produced in the glorious McLaren Vale region, it really is a true wine lovers paradise.
As time is of the essence, we want to make the most of your 3 Day Adelaide Road trip and get you to the best wineries in the region, so here to help here are 3 of East Coast Car Rental's staff favourites.
1 – Fox Creek Wines: Hand crafting wines since the mid 90's Fox Creek Wines has developed a rather unique combination of traditional and new age wine making process that has led them to award-winning wines year after year. Fox Creeks 'Cellar Door' is open daily for tastings, and sourced platers from the area. If you are stopping by over the weekend in your Adelaide car rental, you might just come across some local live music at the winery. Who doesn't love a little live music on an Adelaide winery road trip?
2 – Gem Tree Wines: Family owned and operated, the Gem Tree Wines is an organic and biodynamic winery. Steering away from the use of chemicals throughout their wine making methods has established them as one of the top organic wineries in the area – so much so they now have their own eco trail. Park your Adelaide car hire at their tasting room (open daily from 11AM – 5PM) and enjoy a kilometre long eco walk surrounded by native trees, plants, and animals. Gem Tree is so much more than just a winery, their actions in the community over the years have allowed surrounding wildlife and plants to flourish adding them to the list of musts on your 3 day Adelaide Road trip.
3 – d'Arenberg: Established in the early 1900's the d'Arenberg winery has been around since the beginning of wine making in McLaren Vale. Famously known for their sparkling shiraz, one of a kind cubed cellar, or their wine dogs you will find making their rounds through the vineyard. From start to finish the d'Arenberg winery is a truly unique experience on your 3 Day Adelaide Road trip.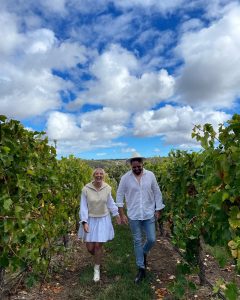 Photo Credit: Renee, D #ThereStartsHere Contestant April 2022
Day 3: Take a Step Back in Time.
Drive From Car Hire Adelaide: 30Minutes
Now we have had our fun exploring the city and roaming the McLaren Vale in our Adelaide car rental – maybe a bit too much fun but our trip isn't over just yet! Day 3 on your Adelaide Road trip is all about soaking up the culture surrounding Adelaide, enjoying a few more cups of coffee and one last meal before we head back to reality.
Only a half-hour drive in your Adelaide car hire is a small village by the name of Hahndorf. Hahndorf is filled with German heritage and in fact is Australia's oldest German settlement. The area really does feel like it's 13,000 km's away and not just up the road. The main street is riddled with brick buildings, beautiful trees and patios down either side – and by no means a shortage of cafes or restaurants to stop in at while you stroll the streets and shops of the German village.
Our East Coast Car Rentals favourites are Bean and Bikki for a hot coffee and a freshly baked ginger bread bikki, and for a warm authentic lunch we suggest the Hanhdorf Kaffeehaus. As you can probably tell by it's name, the Kaffeehaus is a German style bakery that specializes in providing an authentic German experience with every pastry and meal it provides. Perfect to cosy up in and enjoy a warm hearty lunch in the cooler Adelaide weather.
As you make your way back in your Adelaide car hire wrapping up what was an excellent 3 Day Adelaide Road trip, there is one more stop that is worth making on your drive back into the city. Mount Lofty not only has great restaurant, but is also home to Adelaide's large botanical gardens that are perfect for spending the afternoon enjoying the last bit of your time here in Adelaide.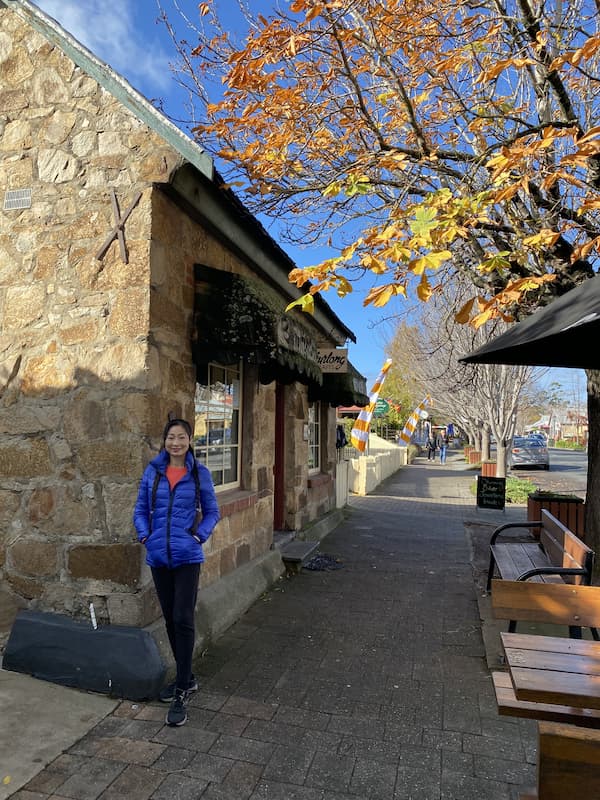 Photo Credit: Jimi – #ThereStartsHere Contestant June 2022
That's It, That's All!
East Coast Car Rentals hopes you enjoyed your 3 Day Adelaide Road trip in you Adelaide car rental. There really is an endless number of things to do around Adelaide and there will always be more discovering to be done. But for now, this little 3 Day Adelaide Road Trip guide might be everything you need to enjoy a long weekend trip in our South Australian capitol… until next time!