Complimentary Shuttle Bus to Our Car Hire Sydney Airport Branch (near Airport)
Pick Up Intructions:
Take advantage of our complimentary airport shuttle bus service to get to East Coast Car Rentals' Sydney Branch:
After you have collected your luggage and cleared customs, please call 1 800 474 258 or (+61) 07 5555 8908
Where to wait:
Exit the arrival hall area of terminal (T1) and turn right. As you walk along the path towards the Group Shuttle Buses zone or Train Station, you should pass by Mc Donald's (which is on your right).
Walk to the far end of the terminal (T1) and locate BAY no. 35 (The meeting point for pick-up).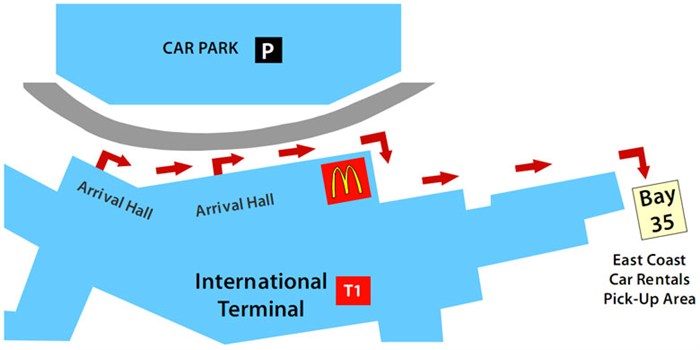 Download a PDF version of the Sydney International Airport Terminal Customer Pick Up Instructions.