Pick Up instructions:
When you arrive at the Sunshine Coast Airport, collect your luggage and call 1 800 474 258 or Int. +61 (0)7 5555 8908.
How to get there:
After collecting luggage, walk past the Car Rental Counters, exit through the COACHES AND TAXIS door, and then walk past the Coffee shop. Wait near the six bus pick-up bays. For further assistance please follow our step-by-step below.
Preparing for your flight? Access a PDF Version of our Sunshine Coast Shuttle Bus Guide.
Step 1:
Once you've collected your bags follow the hallway to the exit for "Coaches & Taxis".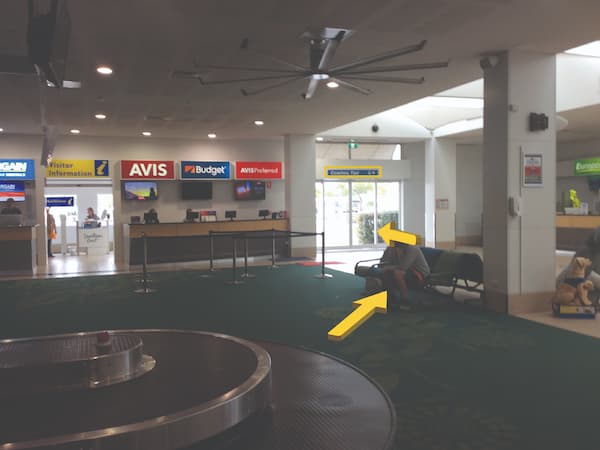 Step 2:
Continue straight towards "Coaches & Taxis" exit.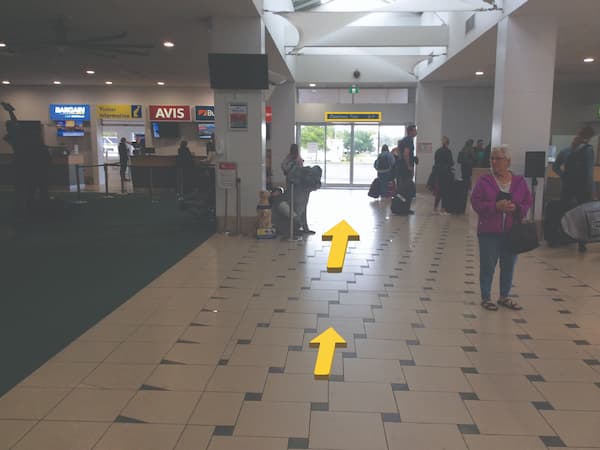 Step 3:
Continue straight following the signs to the exit for "Coaches & Taxis".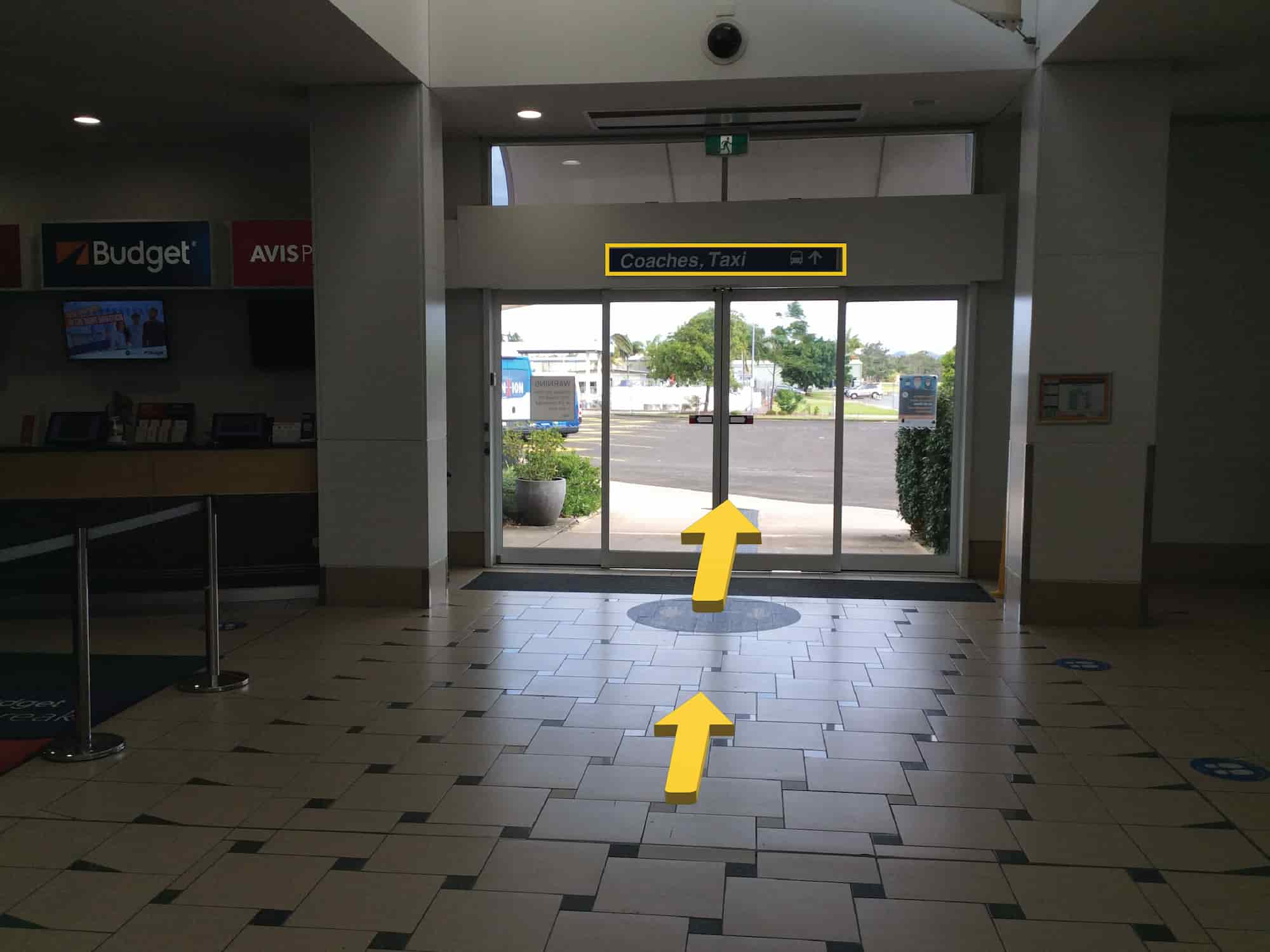 Step 4
Exit the building and continue LEFT following the footpath to the "COACHES & TAXI" pickup.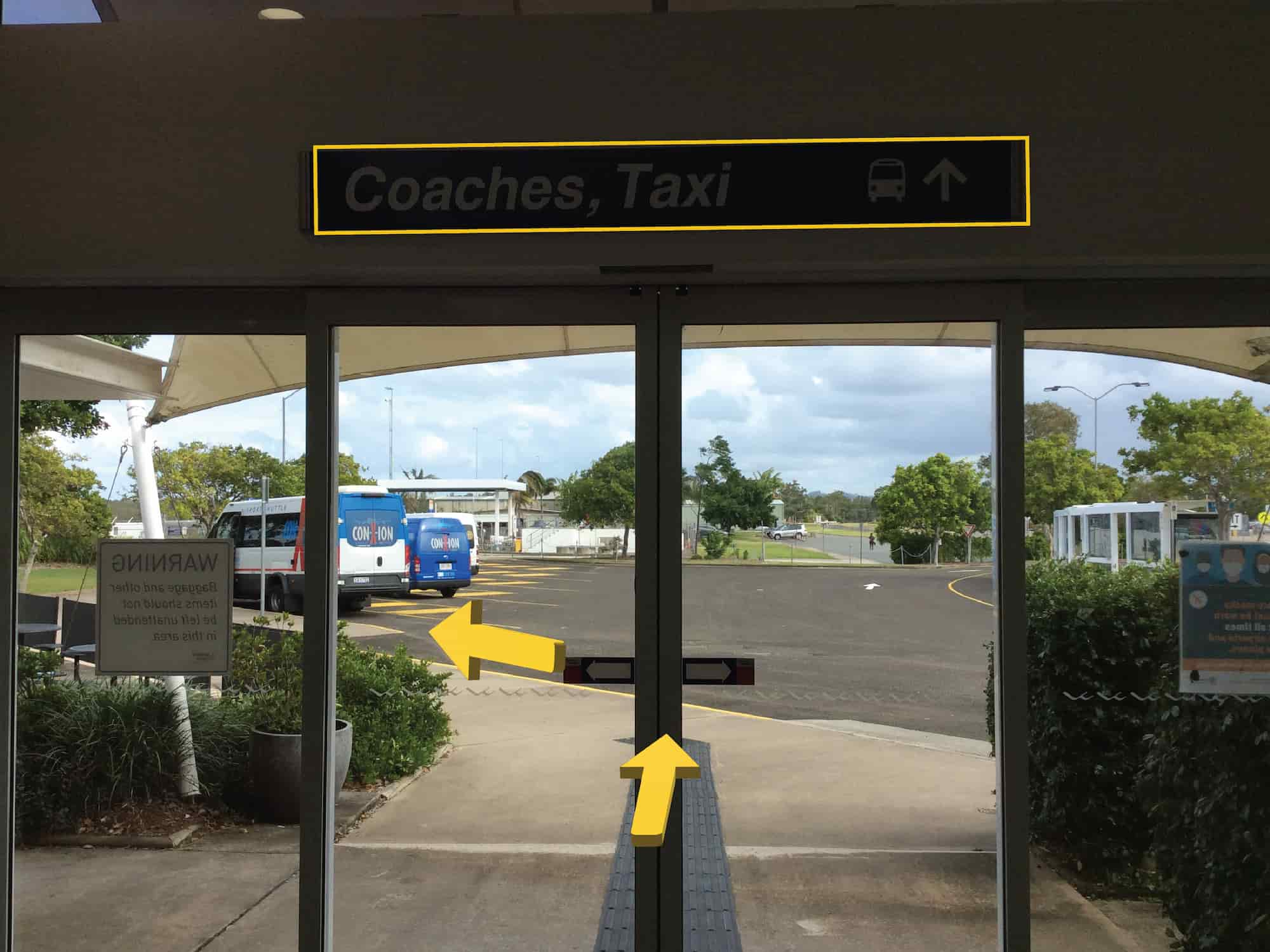 Step 5
Continue LEFT following the footpath.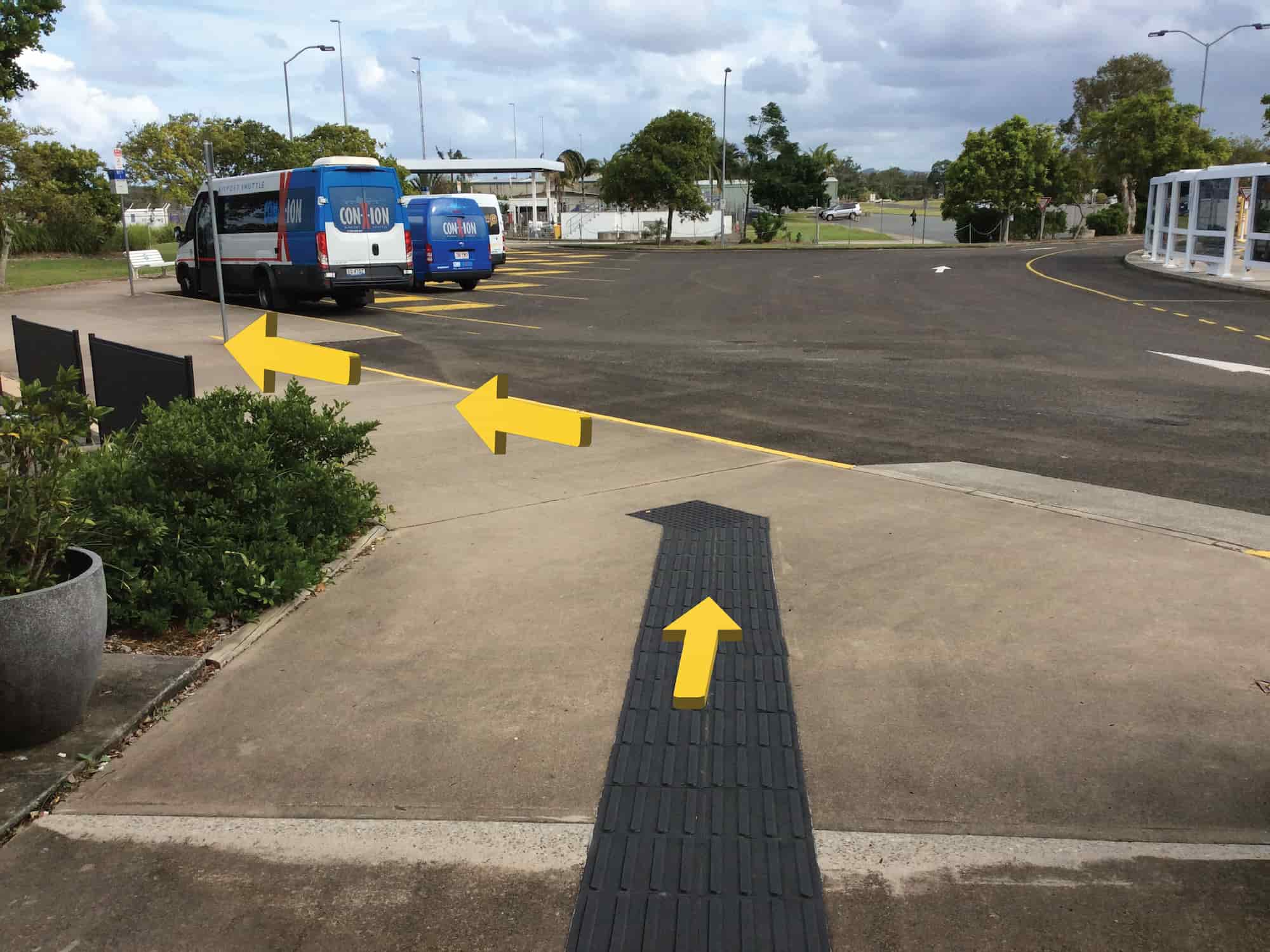 Step 6
Following the footpath continue STRAIGHT to the coaches parking bays.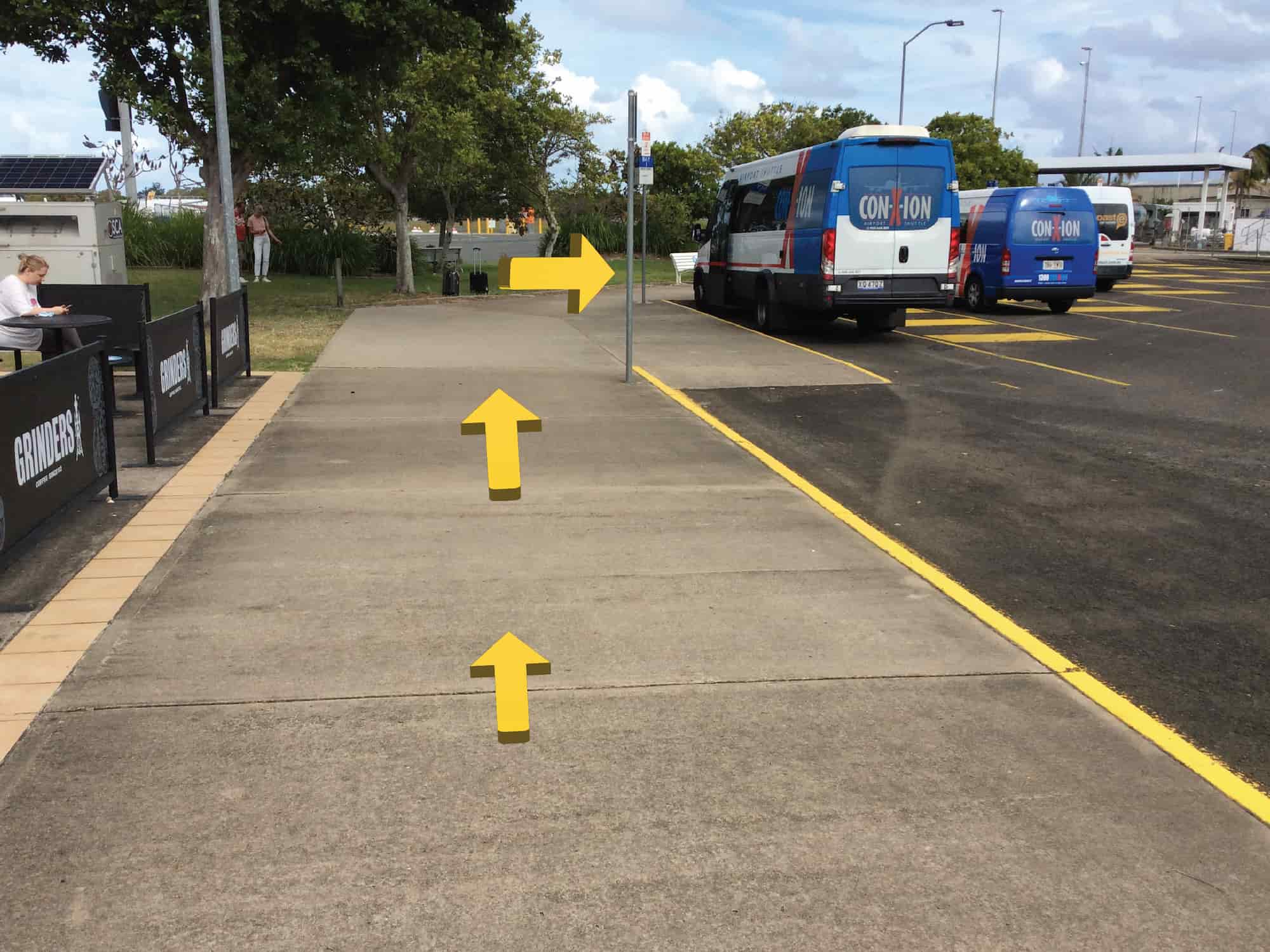 Step 7
You are now in the pickup area. Our shuttle bus and driver will be here shortly.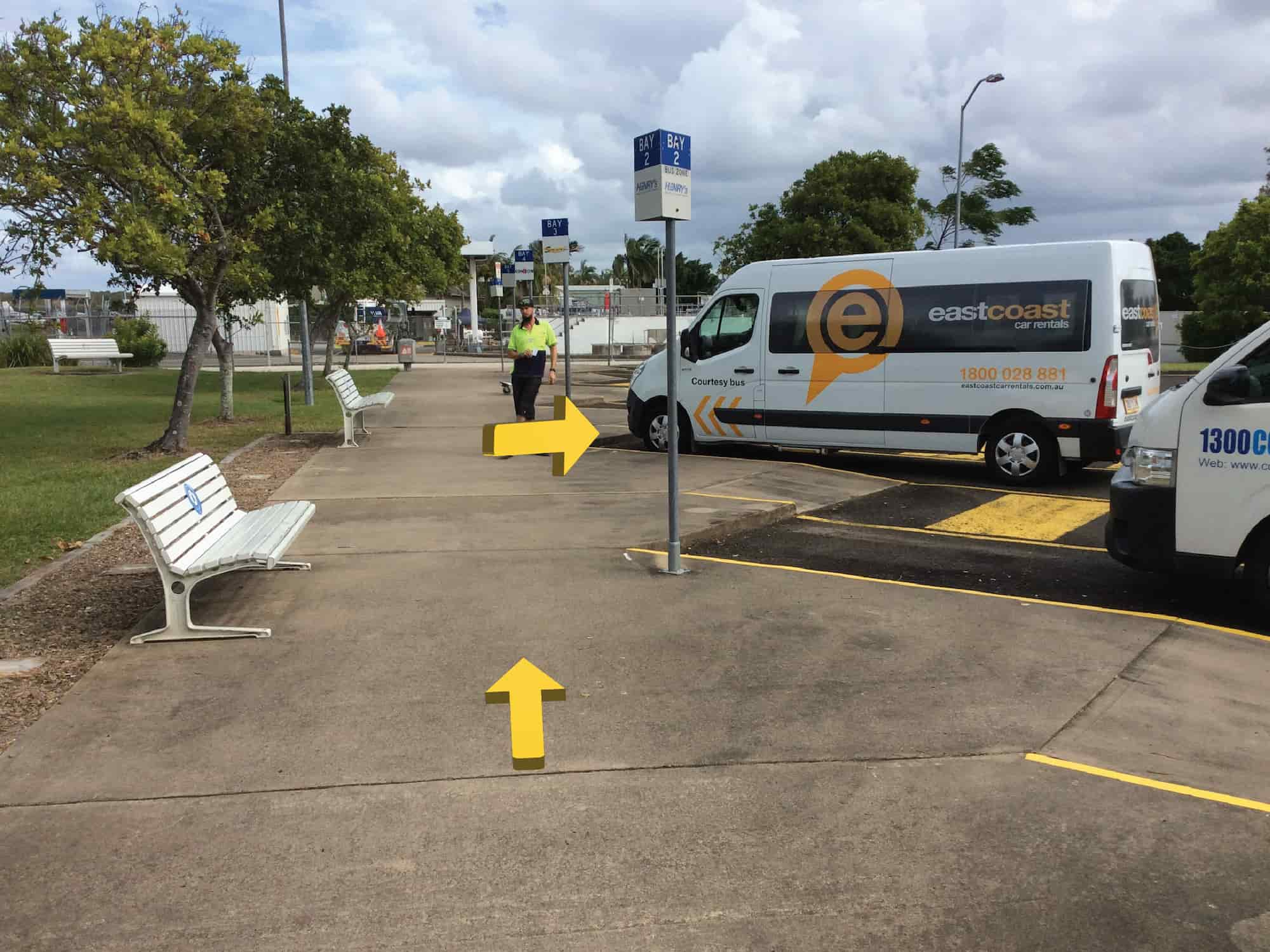 Step 8
The bus you are looking for will look like this. Thank-you for choosing East Coast Car Rentals.