Follow our Step-by-step Guide to your Free Launceston Airport Shuttle.
Take advantage of our complimentary airport shuttle bus service to get to our East Coast Car Rentals' Launceston Branch:
After you have collected your luggage please call 1 800 474 258 or (+61) 07 5555 8908
Be ready before your flight and download our Launceston Airport step-by-step guide to your shuttle bus here to have ready when you arrive.
Step 1
Once you've collected your bags follow signs to CHECK-IN & DEPARTURES towards the airport exit.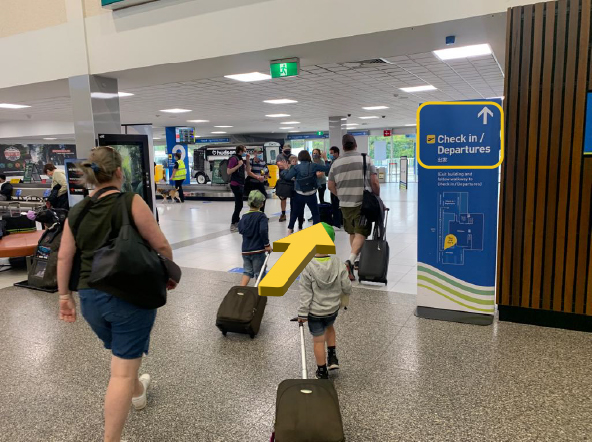 Step 2
Continue STRAIGHT exiting the terminal beside HUDSONS COFFEE.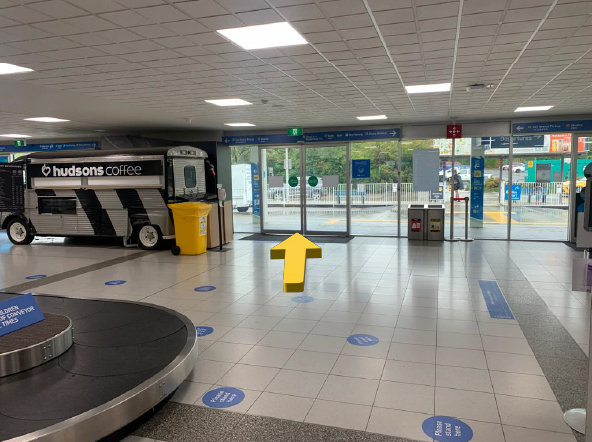 Step 3
Exit the terminal and turn RIGHT.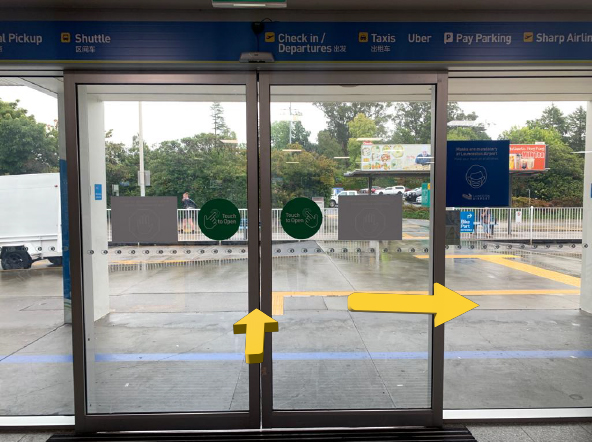 Step 4
Now that you're outside follow the signs to the CHECK IN & DEPARTURES.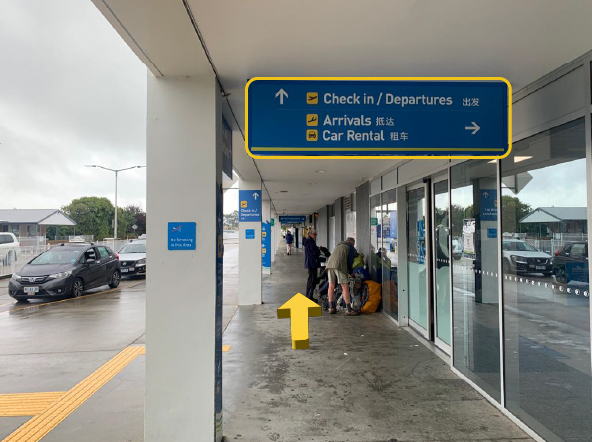 Step 5
Continuing STRAIGHT you will pass a QANTAS arrivals sign.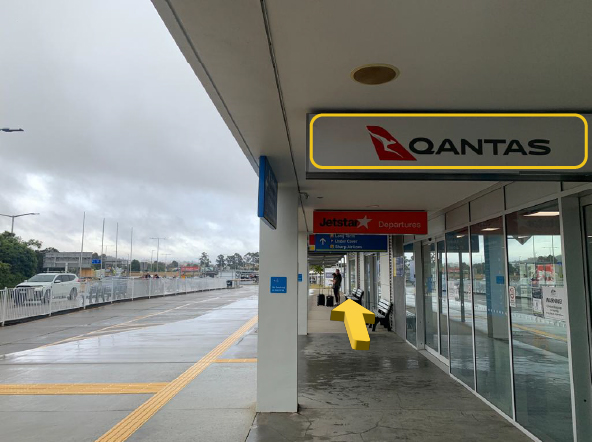 Step 6
Continue past the VIRGIN AUSTRALIA sign looking for a red and white BUS ZONE sign.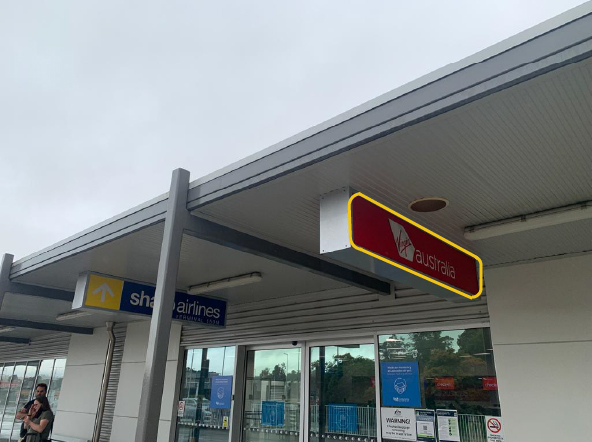 Step 7
This is the sign you're looking for. Once you've arrive here, please wait for one of our shuttle bus drivers.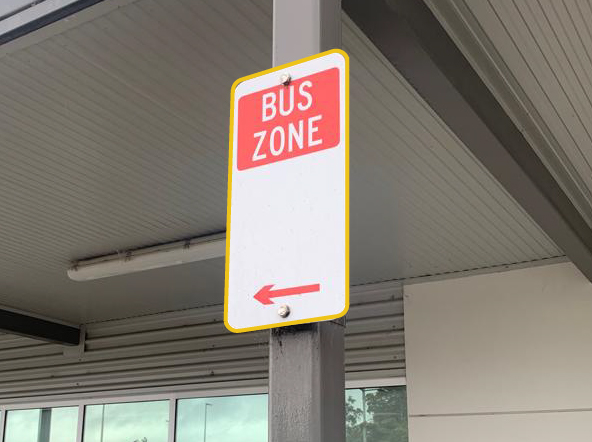 Step 8
One of our welcoming drivers will be here shortly, if they are not already. Thank-you for renting with East Coast Car Rentals.