Each month East Coast Car Rentals gives away a $500 CASH prize to one lucky renter. Our #ThereStartsHere photo competition aims to inspire renters all across Australia to explore our vastly unique and diverse country. Your 'here' starts with us at East Coast Car Rentals, but everyone's 'there' is different! Exploring and sharing your special 'there' will continue to provoke keen Aussie travellers to continuously seek out their next adventure.
The winner of our There Starts Here competition for the month of September is Elise & Steven! After spending 5 days road tripping around Tasmania from our Launceston car hire branch they share one of the best photos we've seen to date. They capped off an excellent anniversary trip in style – overlooking Mount Roland, only an hour and a half drive from our Launceston car rental branch at the Eagle Nest Retreat.
To provide our future travellers with some helpful firsthand Tasmanian roadtrip tips, we asked them a little bit about their holiday so you can make the most out of your Launceston Car Rental!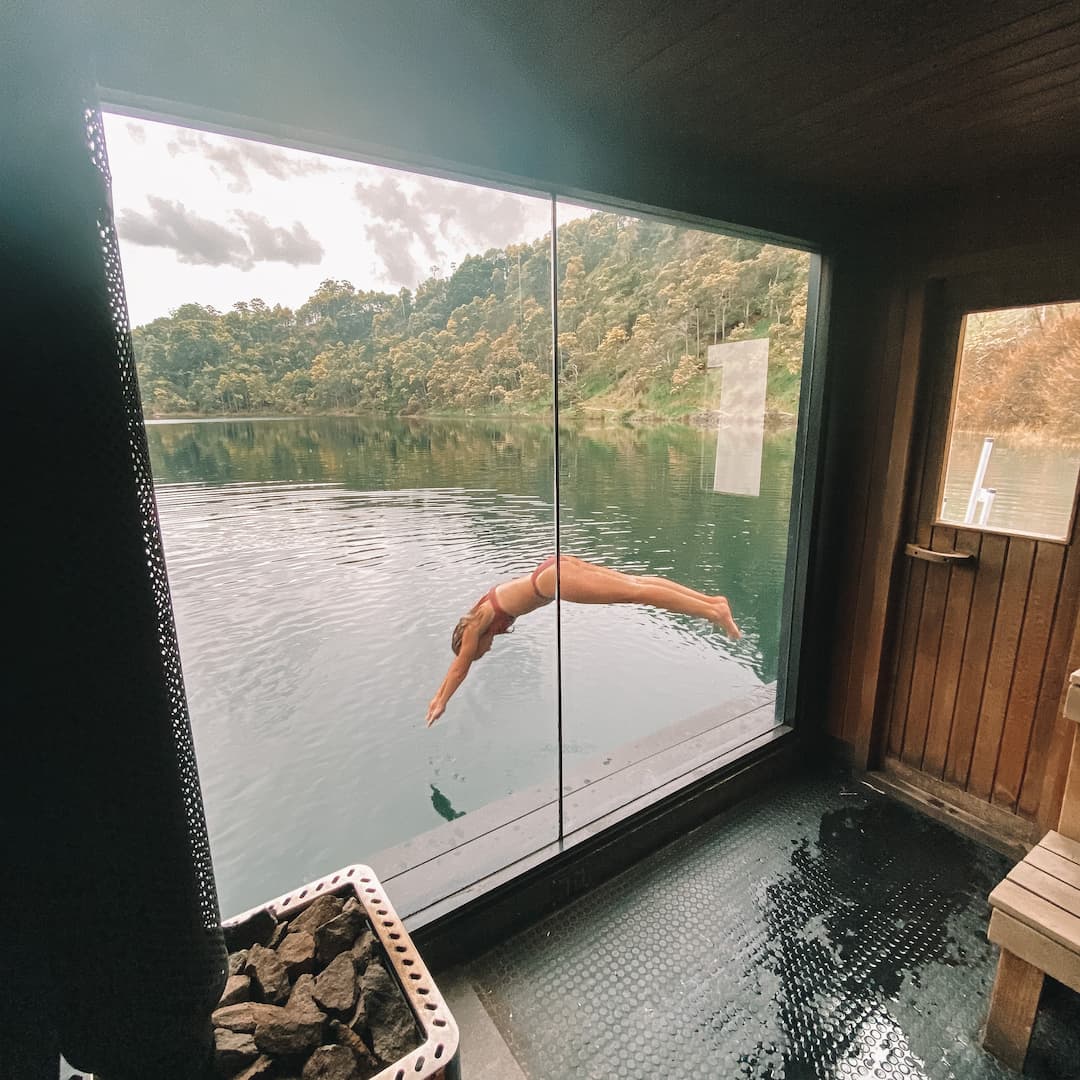 Q: What was the best thing you did on your Tasmania Road Trip and why?
The day before we flew out, a colleague of mine told me about the Floating Sauna Lake Derby. We are big fans of saunas and hot tubs, so as soon as I saw this, I knew we had to go! I quickly rejigged our itinerary and was lucky enough to find availability for a session the next day. We thought we were going to be sharing the sauna with others as I had booked a shared session.
When we got there, it turned out we were the only 2 people who had booked in – and apparently that very rarely happens! It was absolutely the best thing we did on our Tasmania Road trip. The town of Derby is adorable, has some great places to eat and is only an hour and half from Launceston car hire. We felt refreshed and ready to start our holiday after an hour-long sauna session and jumping into a freezing cold lake. It definitely helped us to shake off our fatigue and stress after a long plane trip with stopovers.
Q: What surprised you the most about your Tasmania Road trip?
It surprised me just how much there is to see! You could easily spend 6 weeks on a Tasmanian Road trip (or longer!) travelling and seeing everything Tasmania has to offer.
Q: If you did a Tasmanian Road Trip again, what is one thing you'd do again?
If I went back on a Tasmanian road trip, I would have to stay at the Eagles Nest Retreat in Sheffield again (near Cradle Mountain). I booked this chalet for one night for our 10-year anniversary and it was phenomenal. I felt like I was in Switzerland. The photos don't do it justice! One night wasn't enough – next time, I would stay for 3 nights to completely unwind at the end of our Tasmania Road trip.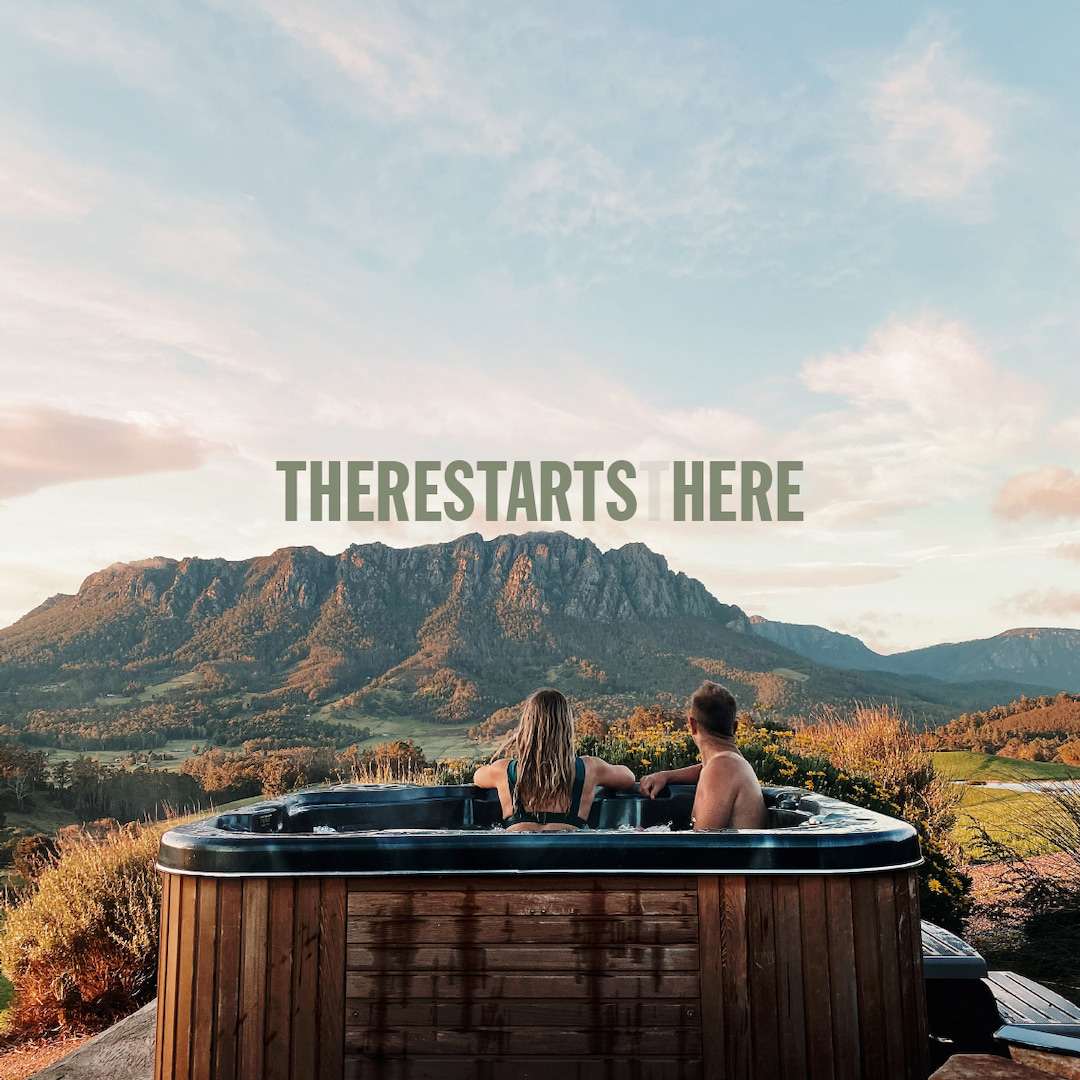 Q: What is one piece of advice you would give someone going on a road trip through Tasmania for the first time?
The weather on our holiday in Tasmania was so unpredictable – so have a backup plan if it rains and be prepared to adjust your itinerary. It was pouring torrential rain when we were supposed to see Wineglass Bay so unfortunately, we had to skip it entirely. However, we spent the day exploring wineries and distilleries instead!
Q: What was your favourite tourist destination in Tasmania?
Cradle Mountain was my favourite 'tourist' destination that we visited. I was obsessed with finding wombats (of which there are many!) and the place has so much charm. We spent every night by the fire at the Cradle Mountain Lodge. We even ate our dinner on the couch so that we didn't have to leave the fire.
I'd also highly recommend the Gorge Scenic Chairlift in Launceston. It was a random find but it's right in the heart of town and worth the stop. It was fun to take the chairlift over the rapids and the walk on the other side of the park was beautiful.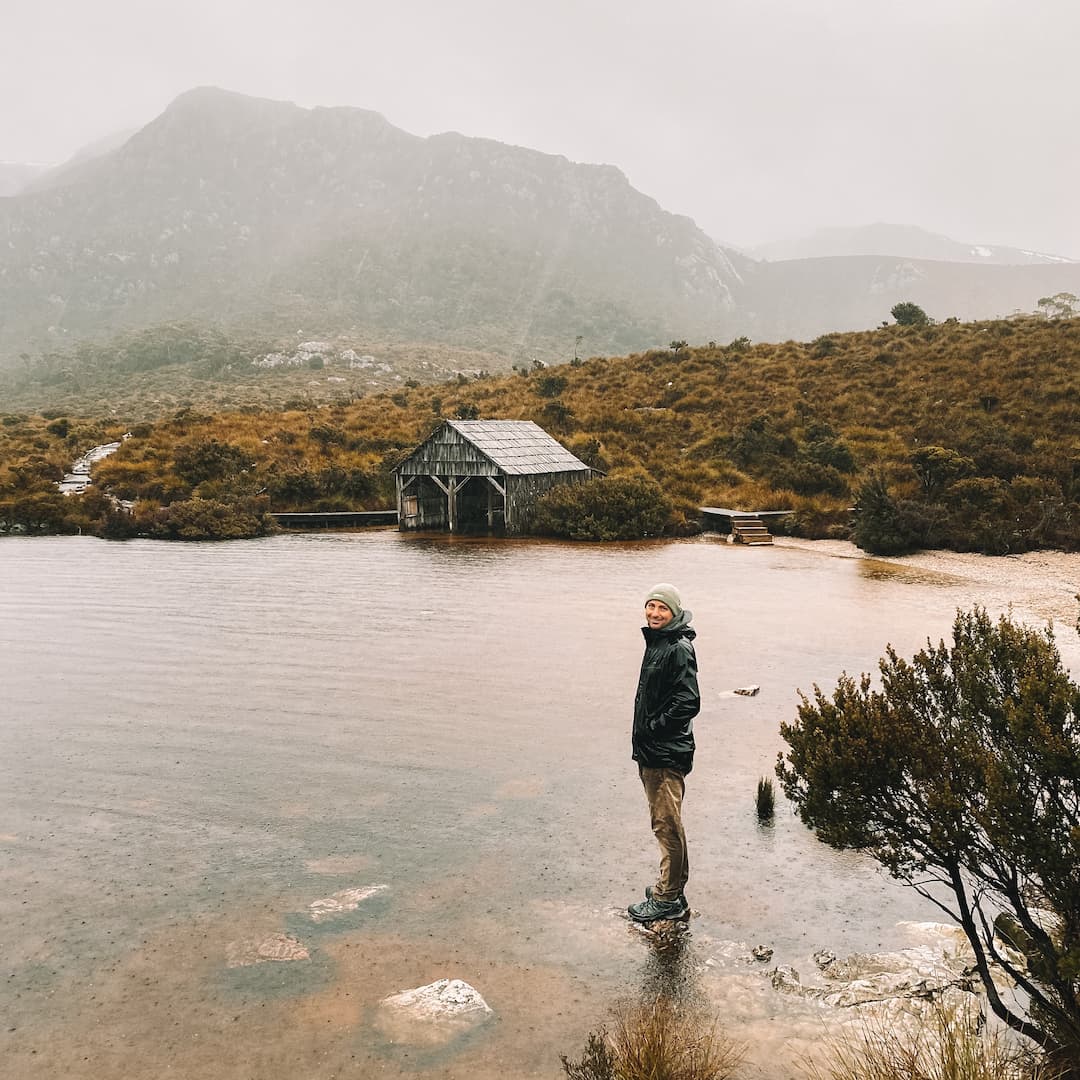 Q: Where was your favourite restaurant in Tasmania?
We had amazing lobsters and Oysters Kilpatrick at the Lobster Shack in Bicheno. A waiter at a restaurant in Queensland told us about it a week before our trip, and it lived up to the hype.
Getting There, Starts Here.
Wherever your 'There' is – it has never been easier than with East Coast Car Rentals. Our 11 major city and airport car rental locations across the East Coast make any Australian family holiday possible. Whether road tripping Tasmania with your best friend, exploring the Daintree Rainforest, or tasting the vines of Adelaide.
All photos in this blog were provided by @eliseypie