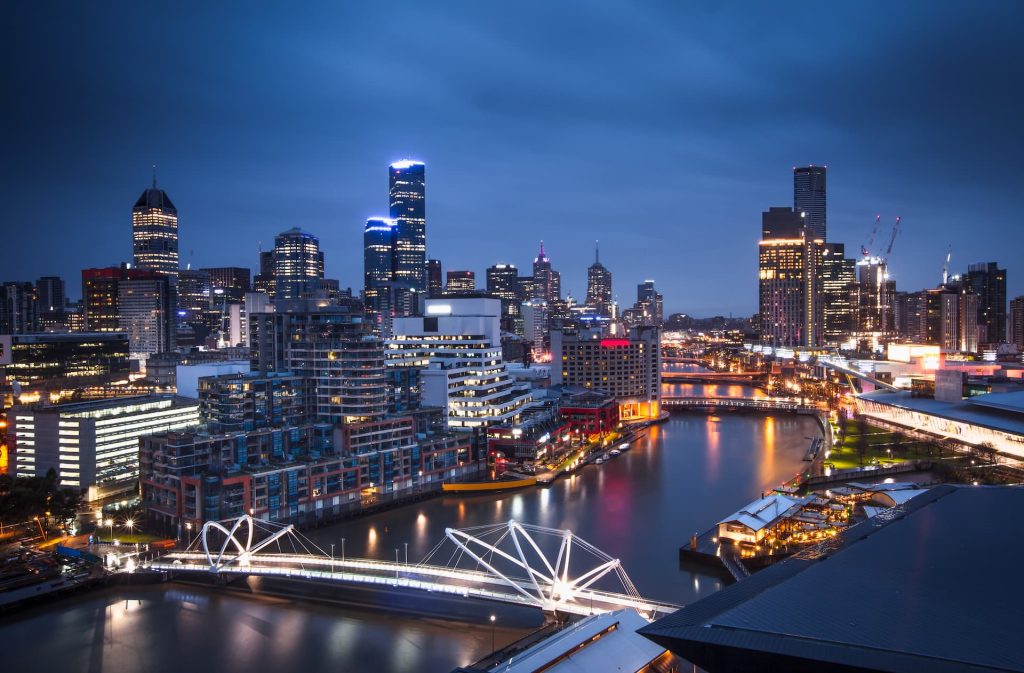 Montague, Melbourne Area Manager
Where are the best places to have dinner at in Melbourne?
My favourite restaurant is a small Korean BBQ called Woodo on King St, the pork belly is absolutely the best in Melbourne, along with the amazing banchan (side dishes) and wagyu beef, we've never had a bad experience there. The soju flows freely, and it just has a great atmosphere.
Bar Americano, it is quintessentially Melbourne, tucked in a little lane, off another lane, that serves only 10 people at a time and allows no photos. The cocktails are incredible, the service impeccable, the atmosphere is romantic, it is a hidden gem!
Saigon Pho is our go to for breakfast, just a 5min drive from the city in the multicultural precinct of Footscray, we go for the Bun Bo Hue, Pho and Com Tam, the prices are great, the food is sensational, and it has been a hangout of ours on a Sunday morning for many years.
What is your favourite tourist destination to visit on your days off?
Favourite tourists hang, The NGV, it is literally around the corner from home, it is jammed full of incredible art and exhibitions, and the best thing, it is mostly free, we're looking forward to seeing the incredible Picasso exhibit. We pop in often just to browse and relax.
How would spend a 3-day weekend in or around Melbourne?
Our favourite 3-day weekend escape is a small town about 3hrs drive from Melbourne, on the banks of the Murray and on the border with NSW sits Echuca, a sleepy town with some amazing cafe's, great restaurants, amazing walking tracks and a very relaxing atmosphere.
3 days here and you feel recharged and relaxed. We love to stay at Air BNB's and just have a BBQ each night with a few beers and wine, in summer it is incredible.
What is your suggestion to renters that have the day free before their flight?
Free day before your flight then drive to the Yarra Valley and if that day happens to be the 3rd Sunday of the month, then go to Yering Station farmers market for the best lunch you will find in the valley.
Explore the incredible Yarra Valley Chocolate factory after having brunch at the Yarra Valley Dairy, then drive yourself to the airport via the Dandenong Ranges National Pk, it is stunning, rainforest, bush walks and sleepy towns with lots of antique shops and fantastic cafes. Head to Pie in the Sky for a pie floater.
Our local is the South Melbourne Market, it is the best market in the city, lots of great shops, amazing places to eat, amazing coffee at Market Lane, you can literally find everything under one roof. We drive over twice a week.
Grace, Rental Sales Agent
What are some of your favorite Melbourne Cafes and Restaurants?
Almina is a high-quality restaurant that serves authentic Lebanese cuisine located on the waterfront of Docklands. Great for dining with a large group of friends and family they serve large platters to share and delicious desserts with a view of the river.
If you have a sweet tooth, you must try Brunetti's in Carlton, they serve coffee, gelato and Italian cakes and desserts and the assortment is immense.
What is your favorite thing tourist thing to in Melbourne?
My favorite thing to do on my day off is visit the Peninsula Hot Springs located less than 90 minutes from our Melbourne car hire depot. The hot springs is a natural geothermal mineral spring that you can relax and de-stress in and to further the experience you can book to have a deep tissue massage at the spa facility.
You have a three-day weekend coming up, where are you going, what are you doing? Why? Only catch, you need to drive.
On a 3-day weekend I would be driving to Daylesford which is located an hour and a half from Melbourne CBD. Daylesford is known for its natural mineral springs, country style restaurants and galleries. If you love nature and hiking, you can also visit the Macedon Ranges, were you have a variety of walking trails to choose from which caterings for all fitness levels.
Accommodation that I would recommend in Daylesford is Clifftop at Hepburn. It is a 5-star luxury get away with panoramic views that plunge from the site of an old pine forest down a sheer cliff face. You will not see views like this first thing waking up in the morning!
Someone has a day free before catching their flight, what should they do? Why?
On a day off I would to to the Royal Botanic Gardens in Melbourne, with 10,000 plant species on display and a range of wildlife you can spend a day here appreciating nature and then have brunch at the cafe.
Where is the best place to shop in Melbourne?
My favorite place to shop is Chadstone Shopping Centre, Chadstone is the largest shopping centre in Australia. You can shop for hours, watch a movie, or dine at one of many restaurants. Chadstone has over 550 stores, so it will not disappoint!
Ragina, Rental Sales Agent
What are your favorite cafes and restaurants to visit in Melbourne?
Left bank Melbourne Restaurant and Cocktail Bar is a fantastic place to eat and drink, that serves amazing signature cocktails and drinks with modern Italian food. Located on the Yarra River in Southbank, only a few minutes' walk to, Crown Casino. Great for solo dinning or in a large group offering indoor and outdoor table setting with a dance floor and walk-up bar.
What is your favourite tourist activity to do in Melbourne?
My favourite thing to do on my day off is visit the St Kilda beach located 20 minutes from our Melbourne depot. St Kilda has a great beach during the summertime with great attractions like Luna Park Melbourne, trendy restaurants such as Rocco's and Captain Baxter. Head down there for a wonderful day out in the summer and for an even better night life.
How would you spend a long weekend with in Melbourne?
On a 3-day weekend I would be heading down to Sorrento which is located an hour and 20 minutes from our Melbourne depot. Sorrento is known for its beautiful blue beaches, which surfing and snorkeling with dolphins is a popular attraction. They also have great food and art galleries.
What should someone do before their flight from Melbourne?
On a free extra day, I would head to the Eureka Skydeck located in Melbourne CBD. Eureka Skydeck is the highest observation deck in the northern hemisphere. The building is 300 meters high with an amazing view of the Melbourne CBD and surrounding areas. This place is great for taking pictures and making new experiences, with a bar and theatre located in the building so there is plenty to do.
Anna, Rental Sales Agent
What is your favorite Melbourne suburb for dining?
You will find everything you need in Carlton on Lygon Street. Brunetti is a great coffee shop with nice coffee & sweets, Carlton has great so many great Restaurants and Ice cream to choose from. You'll always leave full from this little Italian suburb in Melbourne.
What is the best thing to do in Melbourne on your day off?
I love Markets, weekend market in St Kilda is great, plus when you're done shopping you can head right to the beach to the beach. There are so many other great markets right in the city to choose from: Queen Victoria Market, South Melbourne Market (widely seen as the best), & The Rose Street Artists Market.
What is the best way to spend a long weekend in Melbourne?
Depending on the type of getaway you're after there are two places I frequently try to get to as much as I can when I am looking for a little r&r. First is Daylesford, a 1 Hr 30 Minute drive from Melbourne and a natural oasis. Home to some of Victoria's best natural hot springs and spas Daylesford is the PERFECT place to be if you're looking for a restful weekend. My next option would be the Mornington Peninsula, specifically Rye Beach – equally as relaxing and a nice way to enjoy a long weekend on the coast.
Ready to set off on your Melbourne adventure?
Speak to our Melbourne airport car rentals team and spend your short or long weekend seeing all that Melbourne has to offer. You can book online or call us on 1800 028 881 to get started today!