East Coast Car Rentals are delighted to announce the opening of our newly upgraded Brisbane Airport location. We couldn't be more excited to kick off the New Year by sharing our new space with our returning business travellers and holiday makers as they get back on the road with us in Southeast Queensland. This branch refit was made possible with the concepts and design plans from Amy Gray at Studio Grayscale. These were then turned into reality by Jon Treolar and team from Faculty Shopfitting.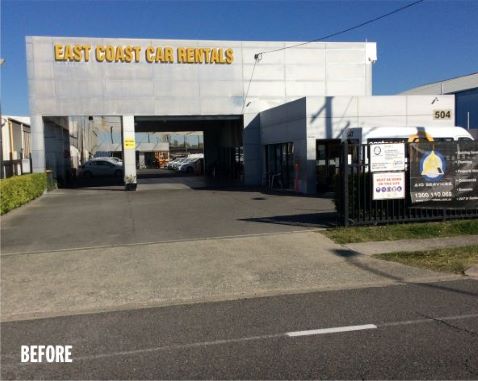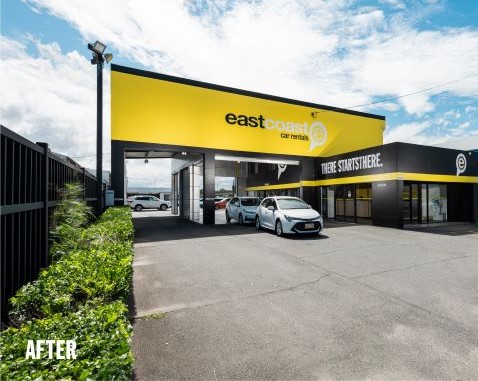 As a team we know that upgrading our facilities are only going to make our customer experience that much better, and upgrading our Brisbane Airport branch is the first step in the right direction. "I think a few people in our industry forget that car rental is a form of retail. While we may not be on the high street, that is not an excuse for our customer areas to look cruddy or uninviting. Sadly, this branch was a bit of an ugly duckling before we got started." said Rohan Marx, East Coast Car Rental's Managing Director. "I believe every interaction with us from booking online, our shuttle transfer process and our branch environment should all be done in a pleasant, welcoming, clean and safe environment," believes Rohan. "Of course, the car needs to be of good quality, but we want to go further than this at all of our locations."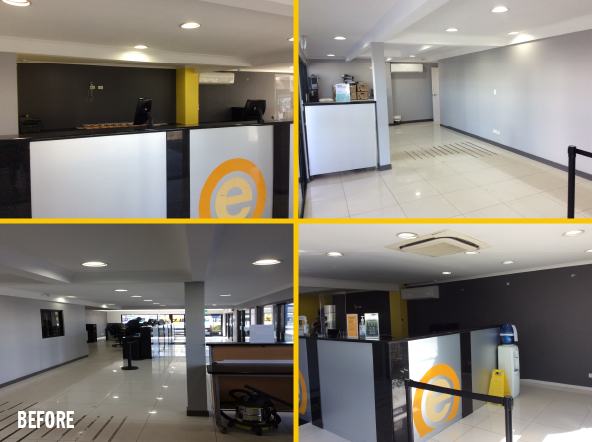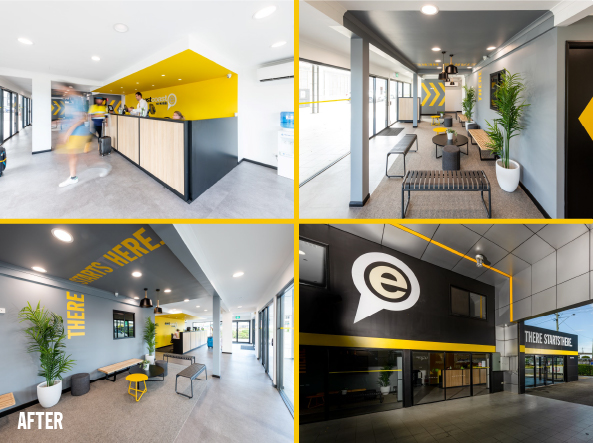 With our East Coast Car Rentals Brisbane Airport location now more comfortable and inviting than ever, the intention shifts to upgrading all 11 existing East Coast Car Rental locations by the end of 2022, further establishing ourselves as a recognizable, leading, and local brand in the car rental industry.
At East Coast Car Rentals, we are continually striving for and implementing improvements across all areas of operations. These office refits are more than just a 'facelift.' Some of the interior space has been apportioned for further advances in customer service to be released soon. While we cannot go into details yet as some of this is top secret our overarching focus will be on speeding up the check in and check out process for all customers by combining future tech and automation with our existing staff and processes. We are also investigating some serious green energy initiatives around our branch designs to help do our bit to halt climate change. By improving our office environments, we are creating a more satisfying and productive workplace for all our staff which is part of the bigger picture of enhancing our company culture further.
With the New Year in full swing, we have ambitious goals to make this our best year yet, whatever gets thrown our way. At the end of the day, we are all about getting you to your THERE, as efficiently and professionally as possible. Whether it is a drive to your meeting in Brisbane CBD or a road trip down to Surfers Paradise, it all starts HERE.
East Coast Car Rentals Brisbane Airport. 504 Nudgee Road, Hendra QLD 4011
#ThereStartsHere