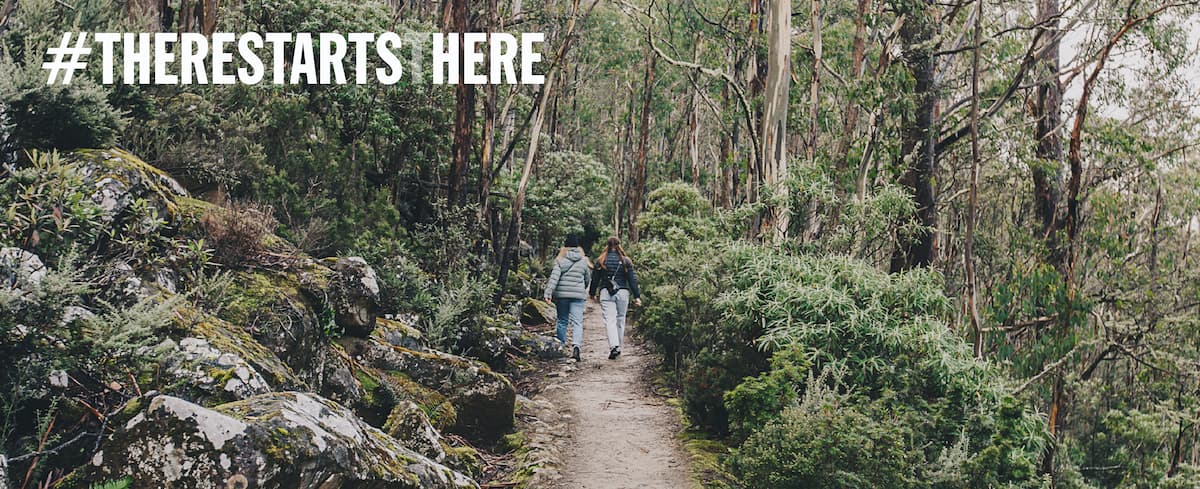 #ThereStartsHere Winner June
Our motto at East Coast Car Rentals is THERE Starts HERE – wherever you might be going and for whatever reason you're traveling East Coast Car Rentals is here to help make your car hire the least of your worries. East Coast Car Rentals #ThereStartsHere monthly Photo Contest is our way to share with our customers all the amazing places there are to visit around Australia. For the month of June, we had fantastic entries from Melbourne car rental, car hire Adelaide, and particularly Hobart Car Hire where our winning renter of our $500 CASH Prize took their photo. But first, lets have a look at the best of the rest!
Mackenzie Falls, Grampians National Park, Victoria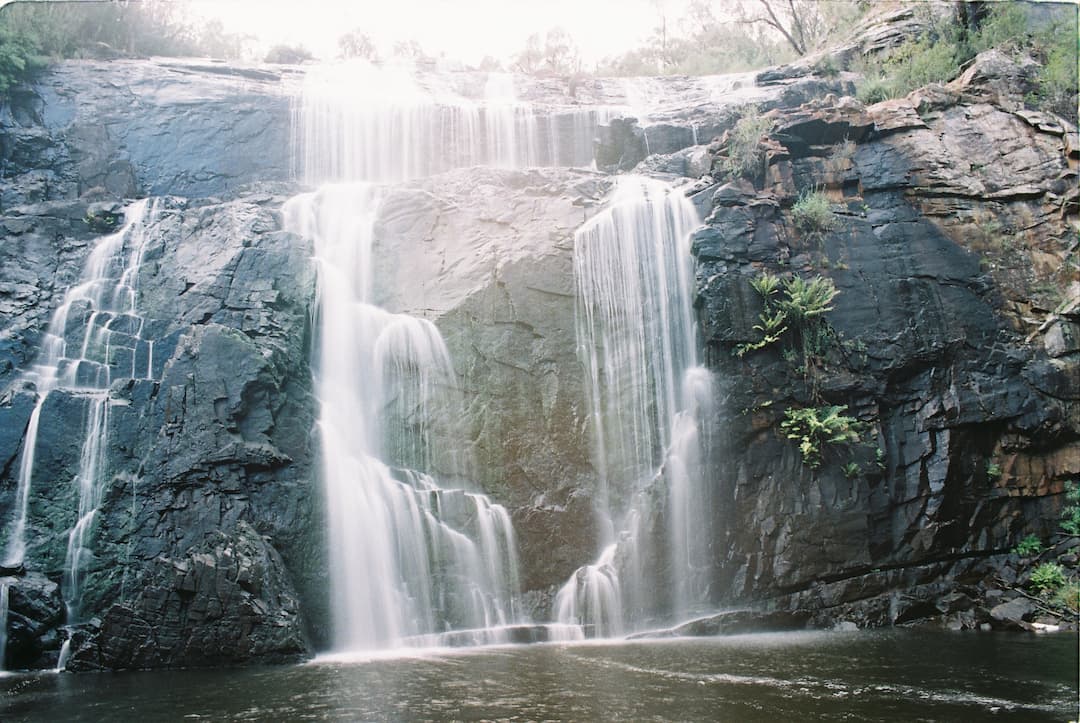 Photo Credit: @TaylaHead
On her way through the Grampians National Park, Tayla stumbled across the Mackenzie Falls in her Melbourne Airport Car Hire. With her film camera and a decent amount of skill, she managed to perfectly capture the falls as the water elegantly tumbled down the rock face.
The Grampians National Park is located just 3 Hours west of our Melbourne Car Hire branch. There you can spend days, maybe even weeks exploring the sandstone mountains this national park is so widely known for.
The Mackenzie Falls are some of the largest waterfalls in Victoria and only require an hour round trip hike down to the forest floors to truly appreciate their true beauty. If you're brave enough, pack your swimmers to jump in and if you're looking to stay awhile make sure you've packed lunch to enjoy along your hike.
Highland Cattle Farm, Hobart Tasmania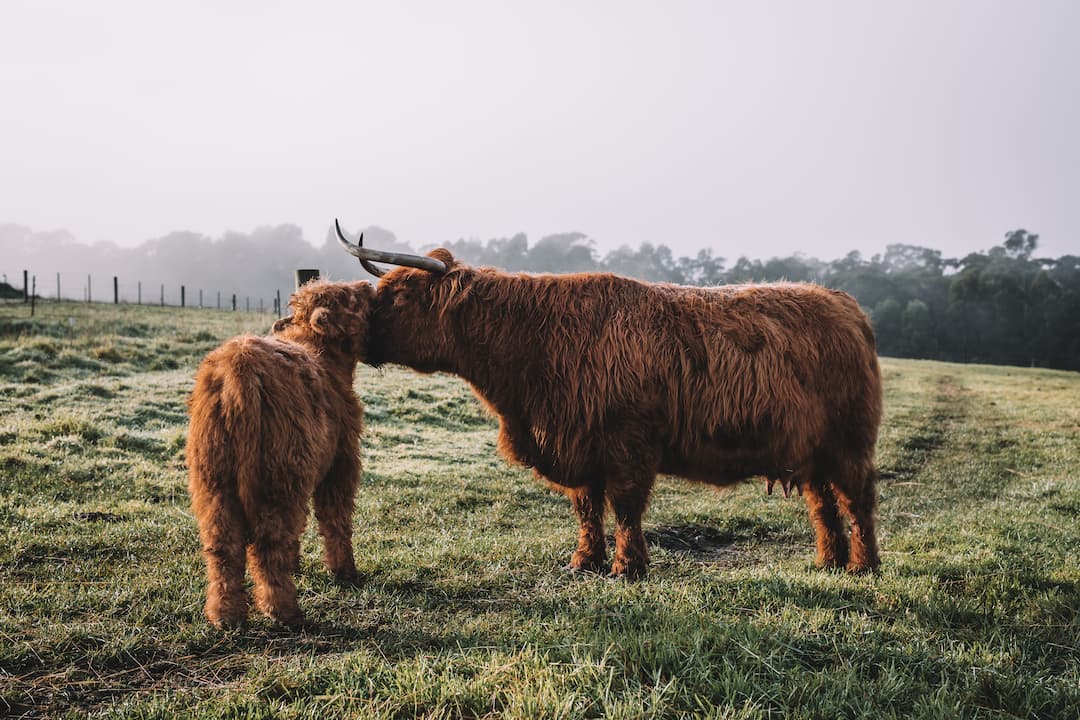 Photo Credit: @leraz_ph9
C'mon! How cute are these two? Lera rented with us at our Hobart Car Hire and here is what she had to say about her trip.
"Tasmania is an amazing place. It is truly green island of wind and beautiful landscapes. Straight after renting a car, we went to the Mt Wellington to see snow for the first time. This place was absolutely stunning. Next day, we visited the Port Arthur Historic. After spending 4 hours exploring the ruins and learning the story of this powerful place, we enjoyed dinner at a local restaurant to enjoy fresh seafood and local wine. Our third day we went to Mona! No words can describe how interesting this gallery is – by far the best I've ever been to. On our last day we went to the Highland Cattle Farm to play and brush the beautiful cattle and calves. We absolutely fell in love with Tasmania."
The late 1800's is thought to be when the first Scottish Highland Cows made their way to Australia. In recent years they've become widely popular due to their photographic aesthetic and cute looks. The Highland Cattle Farm is only 50 Minutes for East Coast Car Rentals car hire Hobart branch. The unique venue has become one of the area's most sought after Bed and Breakfasts. The stylish shipping container accommodation and 67 acres of pasture for the Scottish Cows to roam truly make this a one-of-a-kind stay in so many ways.
McLaren Vale, Adelaide, South Australia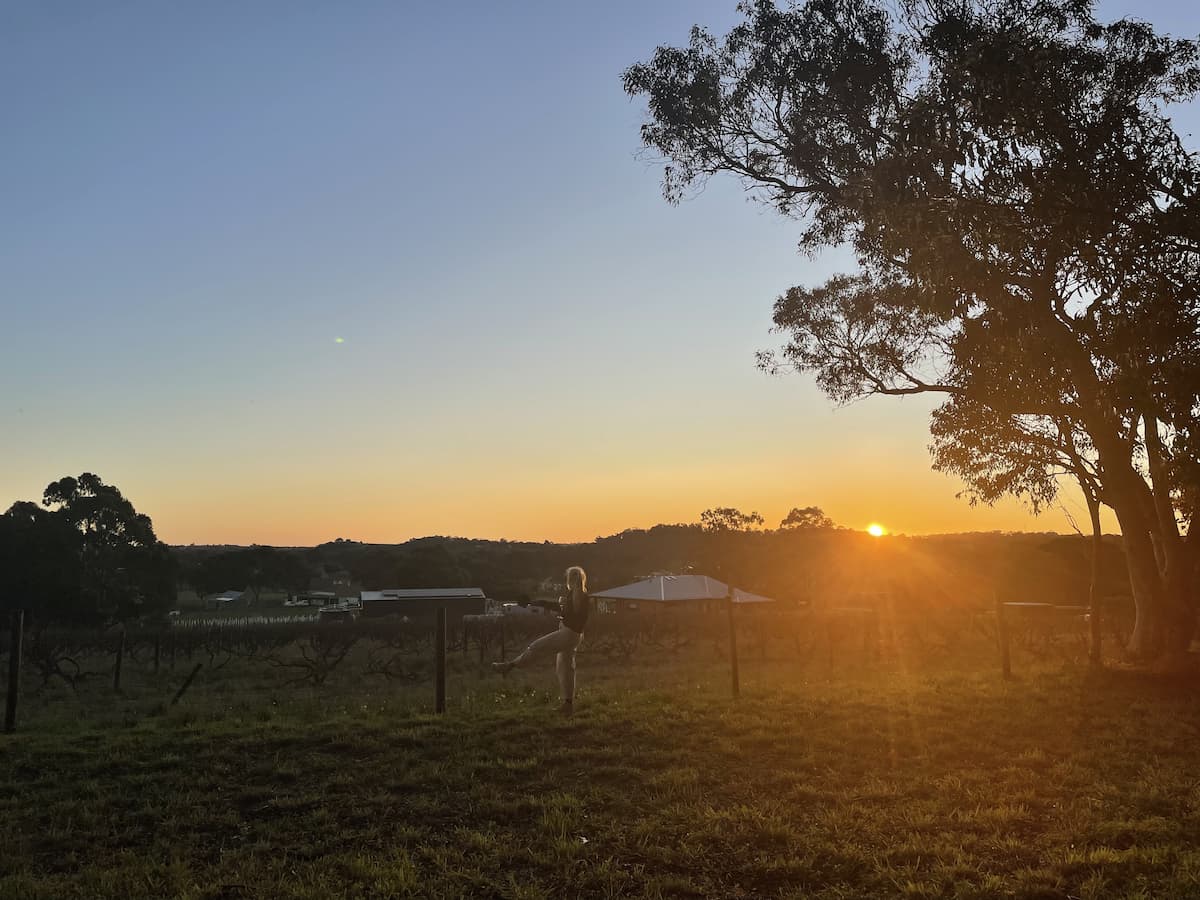 Photo Credit: @caitymcleod
What is continuing to become a popular destination among Australian's and international tourist alike, Adelaide Car Hire is the place to be during the winter months. The cooler temperatures keep the crowds away, and turns the leaf's colors of amber and red. The additional bonus is that the lineup's throughout the Southern states world class wineries and restaurants are a whole lot shorter.
This photo was taking overlooking the McLaren Vale valley where Caitlyn and her partner sat to enjoy a glass of wine and local cheese as they watched the world go by. The McLaren Vale region is only minutes away from East Coast Car Rentals car hire Adelaide branch and with so many wineries in the region it really is the best spot for a day trip when you're visiting Adelaide.
Now for the moment you've all been waiting for – the WINNER of our #ThereStartsHere Photo Contest for the month of June is…
🥁🥁🥁D R U M R O L L🥁🥁🥁
Ainsley! Her winning photo was taken at Dove Lake in the Cradle Mountain National Park as her and her partner embarked on a Lap of Tasmania. On their journey they stopped in at the Bridestowe Lavender Estate, The Bay of Fires, and of course the Cradle Mountain National Park. Some might not know this, but inside the National Park there is still cabined accommodation. It's much more affordable and slightly more adventurous than the surrounding hotels. The Waldheim Cabins are something you'll want to keep on your radar if you're heading to Tasmania, make sure you book in advance and bring everything you need to cosy up for a few days, once you're out there you won't want to leave.
Dove Lake, Cradle Mountain National Park, Tasmania.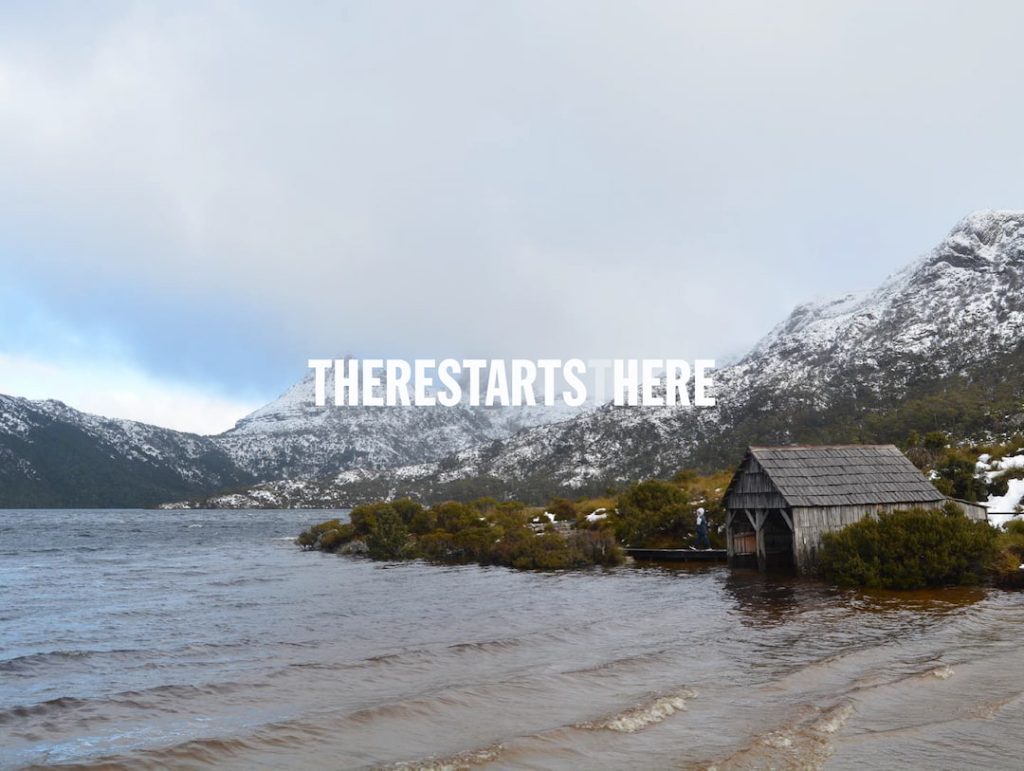 Photo Credit: @Ainsley.West
East Coast Car Rentals had a chance to ask Ainsley a few questions about her trip and she mentioned how great Dove Lake in Cradle Mountain really was. The changing of seasons allowed them to experience sun, snow, rain, and hail all in the same day. The variety of hiking trails that surround the park are perfect for all hikers, and if you're lucky enough you'll spot a few Cradle Mountain locals.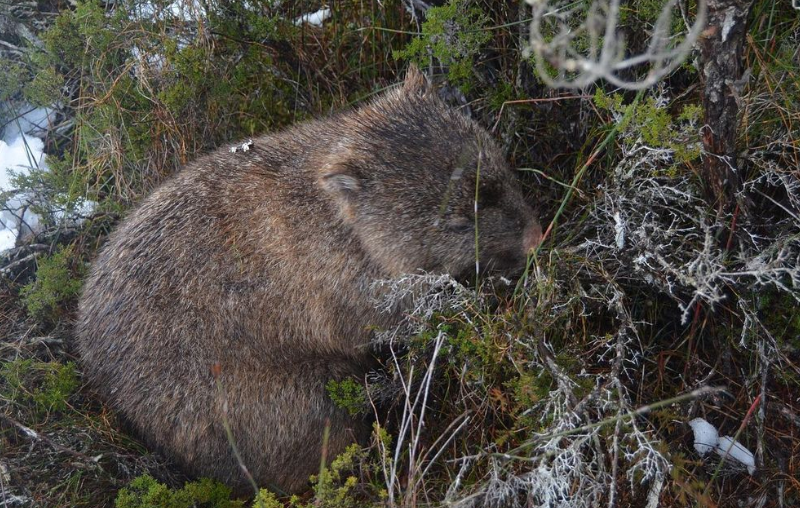 Photo Credit: @Ainsley.West
If there was one thing, Ainsley would do again next time in Tasmania it would be visiting the Salamanca Markets again. The pace around Hobart Car hire is so much slower than the major cities making a morning strolling through the markets with a coffee in hand and your jumper on that much more enjoyable. If you are feeling up to it you can try a variety of locally crafted whiskey's, vodkas, and even sample some jam!
Many of East Coast Car Rentals renter's haven't been to Tassie so we asked Ainsley if she could share a piece of advise for anyone that's looking to visit car hire Hobart for the first time.
"Be easy going with your day-to-day plans. Have your ideas pencilled in as the weather may affect your plans but this makes it more enjoyable as you don't feel rushed to be organised. Everything is much more enjoyable at a slower pace. There's always a small café (The Retro Cafe in Hobart was our favourite) or something fun to do during the day to keep you busy."
Don't forget – each month we give away $5 0 0 CASH to one of our lucky renters! Even if you've rented with us in the last three months you can upload your photo for a chance to win. Help us as we look to continue inspiring car rentals across Australia one Hobart car hire at a time.