Follow our Step-by-step Guide to your Shuttle Bus Pickup Location.
Take advantage of our complimentary airport shuttle bus service to get to our East Coast Car Rentals' Gold Coast Branch:
After you have collected your luggage please call 1 800 474 258 or (+61) 07 5555 8908
Like to be prepared? Download our step-by-step guide here to have ready when you arrive.
Step 1
As you enter the terminal turn RIGHT, making your way to the baggage claim area. If you have no bags to collect, skipping to Step 5 turn LEFT following the signs to the COACH/RIDESHARE pickup.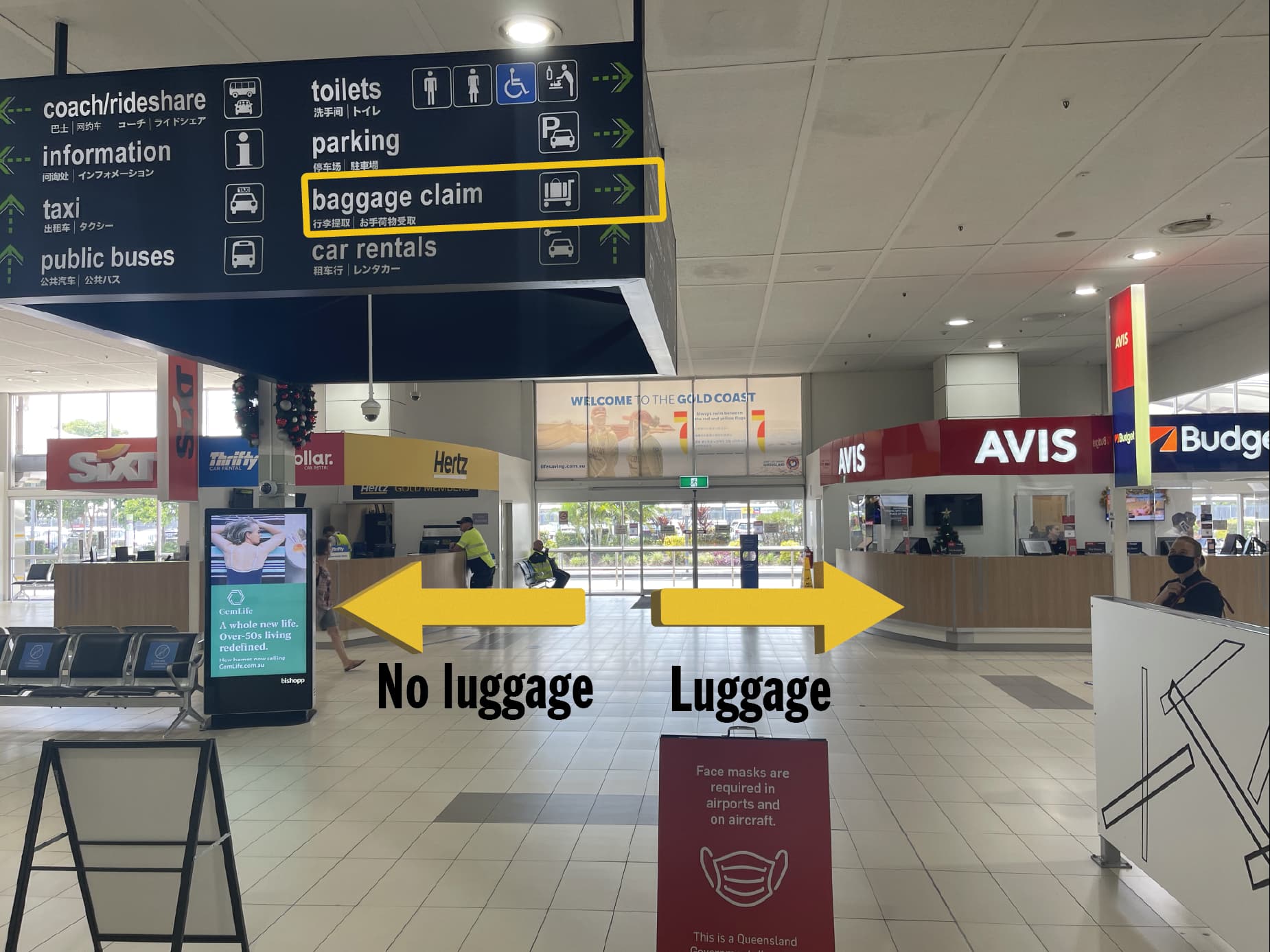 Step 2
Continue STRAIGHT collection your bags from your assigned baggage carousel.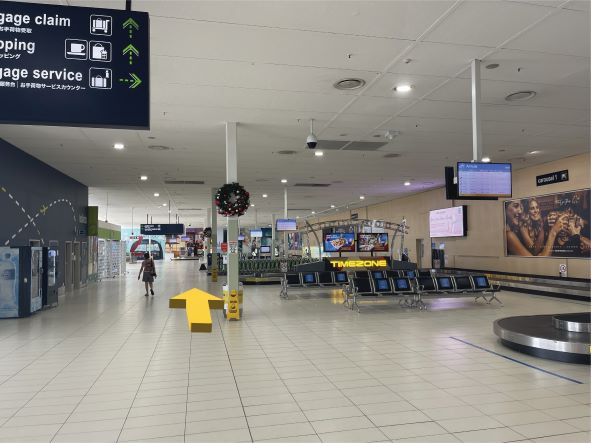 Step 3
Once you have collected your bags turn 180 degrees and follow the airport signs to the COACH/RIDESHARE pickup.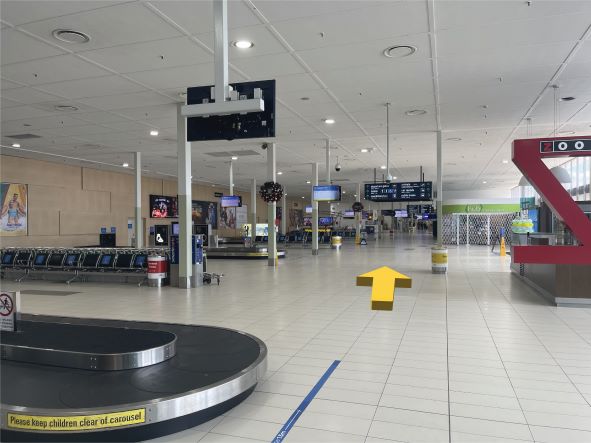 Step 4
Continue STRAIGHT following the signs to the COACH/RIDESHARE pickup.
Step 5
As you pass security for departures on your left continue STRAIGHT.
Step 6
By now check-in areas for Jet Star, Qantas, and Virgin airlines will be on your left. Continue STRAIGHT in the direction of International Arrivals.
Step 7
Nearly there! Continue STRAIGHT towards the COACHES and TRANSIT CENTRE EXIT.
Step 8
Make your way outside, EXITING the building through the glass doors.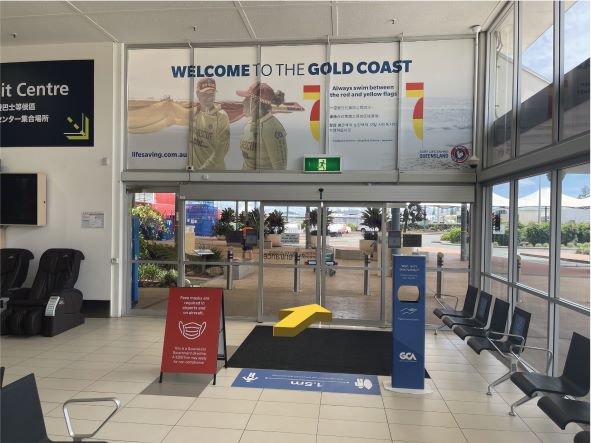 Step 9
Now that you are outside look for the yellow "TRANSIT CENTRE METTING POINT" sign and be sure to keep an eye out for one of our branded shuttle busses.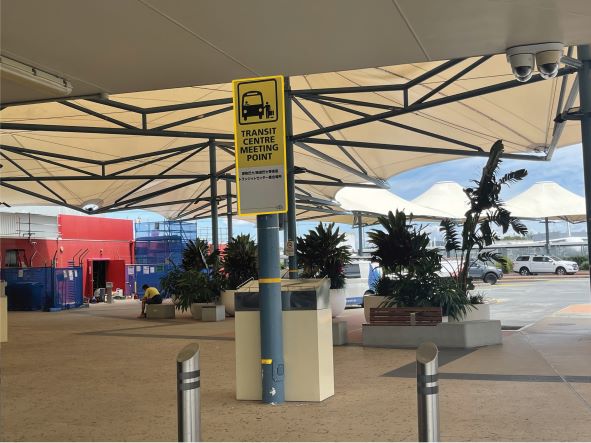 Step 10
You made it! One of our welcoming shuttle bus drivers will be here shortly to take you to your rental. Thank-you for renting with East Coast Car Rentals, we hope you enjoy your time here in the Gold Coast.