Please make use of the following map and instructions to take advantage of our complimentary airport shuttle bus service to get to East Coast Car Rentals' Adelaide Branch:
Download a PDF version of the Adelaide International/Domestic Airport Terminal Customer Pick Up Instructions.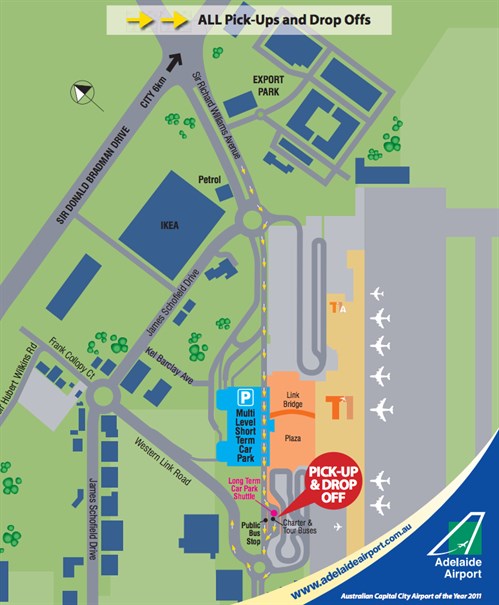 NOTE:
1. After you have collected your luggage, exit the arrival hall and walk to the "METRO JET BUS STOP" area.
2. Please call us on 1 800 4 PICKUP (1800 474 258) to arrange for a pick-up. Our courtesy shuttle has East Coast Car Rentals logos on it. (Delay may occur during peak times).