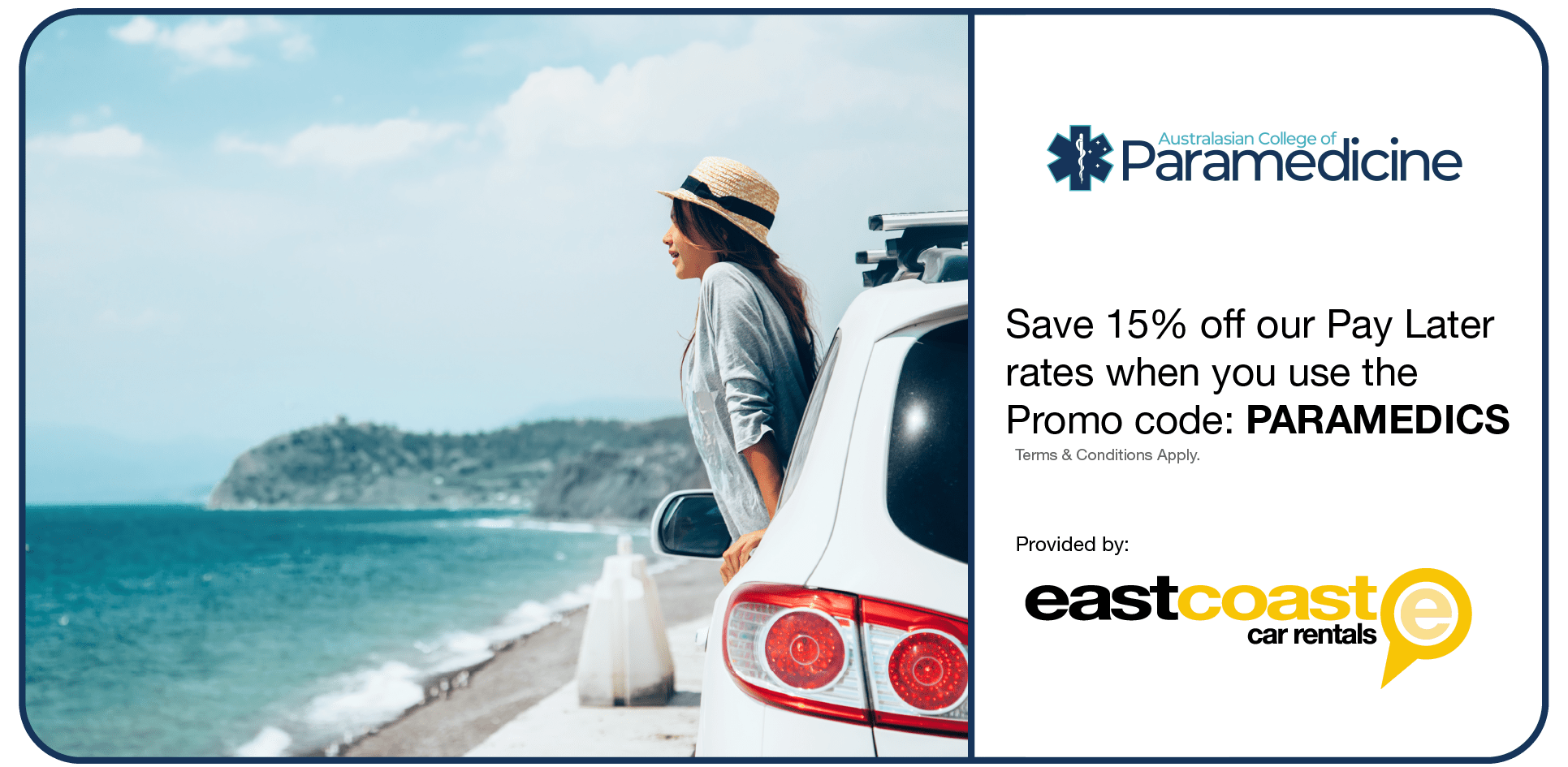 Save 15% off Car Rental
East Coast Car Rentals has proudly partnered with the Australasian College of Paramedicine to provide a discount on your next car rental.
Your promo code: PARAMEDICS is already loaded. Please select your dates, click the "Find a Vehicle" button above to book your car rental today.
You may also call us at 1800 028 881 to make a booking over the phone using the promo code provided.
This Offer is available at all our East Coast Car Rental locations
Brisbane • Cairns • Sunshine Coast • Gold Coast • Sydney
Melbourne • Adelaide • Hobart • Launceston
Terms and Conditions
We accept Visa/Mastercard/AMEX credit cards and debit cards in the Renters name.
Extra charges apply if you select additional options and if you do not return the vehicle to the same pick-up location or return the vehicle late, or if you incur infringements or use toll roads.
Valid vehicle categories-as displayed
Click Here for Booking Terms and Conditions
Please refer to East Coast Car Rentals full Rental Terms and Conditions