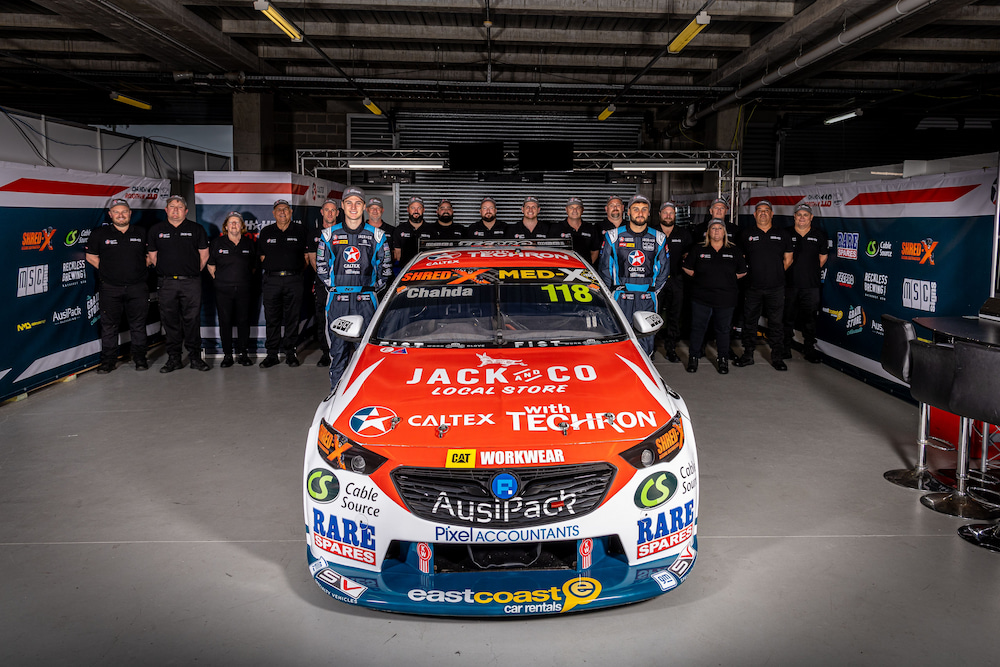 East Coast Car Rentals is proud to announce our official Sponsorship of the Caltex Young Stars team for the 2022 Bathurst 1000! Providing support to up-and-coming supercar talents in Jay Robotham and Matt Chahda as they make their Bathurst 1000 racing debut this coming weekend at the famous Mount Panorama Raceway.
CEO Daniel Kearney said, "Getting involved with a supercars team for the iconic Bathurst 1000 is an incredibly exciting venture for East Coast Car Rentals, the whole company is thrilled. Keep a keen eye on that front spoiler as we wish the boys all the best this weekend!"
'There Starts Here' is the backbone of East Coast Car Rentals, and as a company we are ecstatic to provide Jay and Matt with the opportunity to help them reach their, there – a successful debut at Bathurst! This is just the beginning for these young starts, as East Coast Car Rentals looks to continue their growth in the motorsport space, supporting the young and upcoming future faces of racing.
"Our East Coast Car Rentals Sydney Airport Branch is only 45 minutes from the Bathurst 1000 raceway. Each year we see hundreds of supercar enthusiasts come through our Sydney branch eager to get trackside as collect their Bathurst car hire for the weekend." Continued Dan.
Company Director Rohan Marx adds "Supercar fans can rely on a smooth and simple car rental experience for Bathurst from East Coast, ensuring a great start to what is set to be a cracking weekend on the track. Providing our customers with the ability to access local, big ticket and regional events that surround our 11 East Coast Car Rental locations Australia wide is what we love most – creating memorable holidays and road trips through car rental."